Monday 9th December 2019
Next Dean of the Cathedral Church of the Holy Trinity, Gibraltar
News article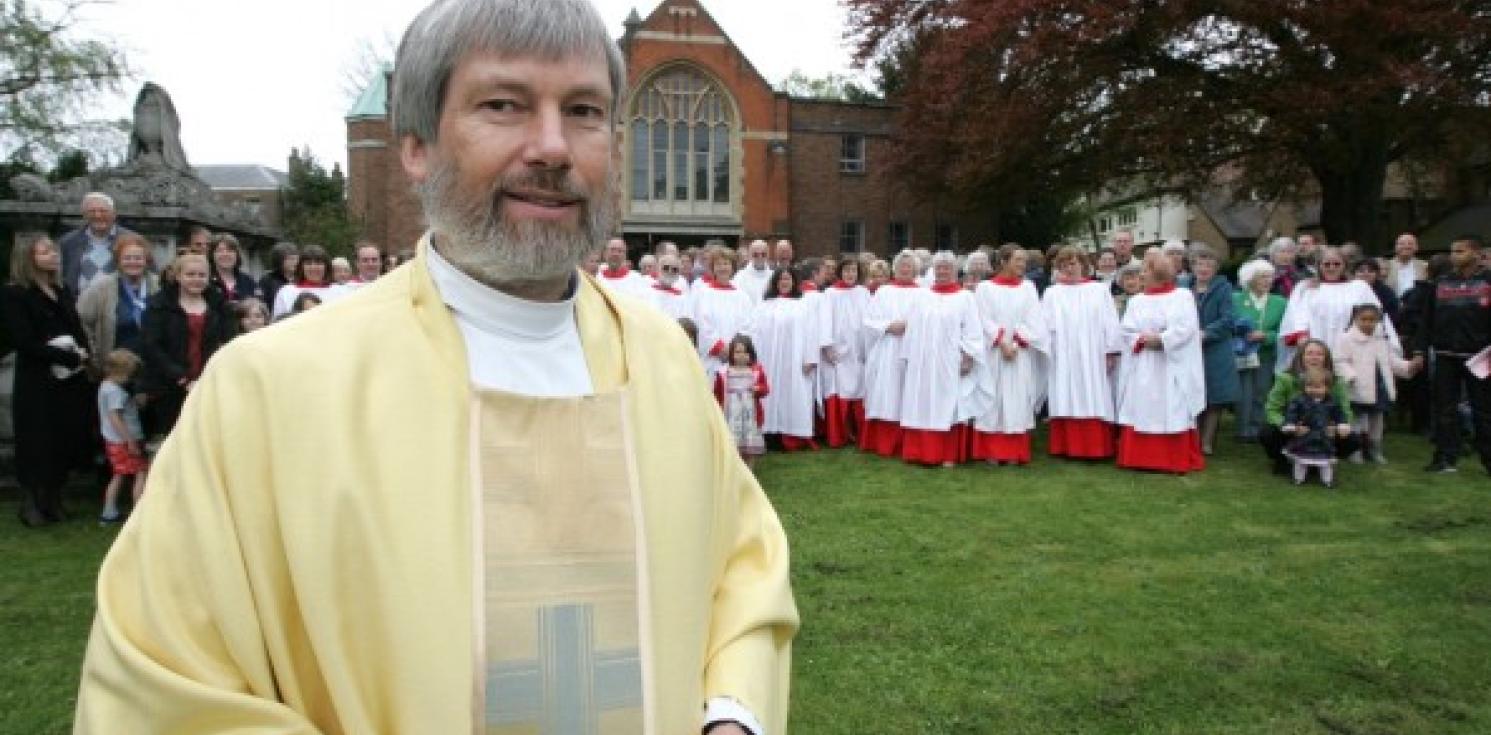 Bishop Robert and Bishop David have expressed their delight in being able to share the good news that the next Dean of the Cathedral Church of the Holy Trinity, Gibraltar, is to be The Reverend Canon Ian Tarrant, currently Rector of St Mary's, Woodford, in the Diocese of Chelmsford.
Ian (pictured) was born and grew up in Essex. After studying physics at the University of Cambridge, he worked in Holland and Kenya. He trained for ordination at St John's College Nottingham and was ordained in the Diocese of London, where he served his curacy in Ealing. He subsequently served in the Democratic Republic of the Congo, before being appointed Senior Anglican Chaplain at the University of Nottingham, coordinating an ecumenical team of chaplains. He moved to his current post in 2009, where the parish has become a stronger community, more engaged in mission, under his leadership. He has encouraged collaborative approaches to mission and ministry, as well as enabling the church to be a key player in the wider life of the community. He is also the author of several books, as well as co-editor of Reimagining Worship: Renewing worship in a changing church (SCM/Canterbury Press 2017).
Ian is married to Sally, who is a Reader, and teaches mathematics at university level. They have three grown-up children, living on three different continents.
Bishop Robert and Bishop David said:
"This is a significant moment for our Diocesan Cathedral, as well as for the wider life of the Diocese. As Dean, Ian will lead the mission of the Cathedral, both as the seat of the Diocesan Bishop and as a place of worship and welcome for residents and visitors to Gibraltar. He will also be the senior priest of the Diocese and a key member of the Bishop's senior staff team, contributing to the strategic development of the Diocese."
They added:
"In the meantime, we are very thankful to God that we have been able to appoint a new Dean of wide experience, who brings a depth of learning, as well as hands-on experience of pastoral ministry in different parts of the world. We have no doubt that his interests and insights will significantly enrich the life of our Diocese."
As he prepares to move to the Deanery in Gibraltar, Ian said:
 "I look forward to serving the people of Gibraltar and the Diocese in Europe. I would appreciate your prayers for God's guidance and strength as I face new challenges for his kingdom."
Ian Tarrant will be installed as Dean of Gibraltar on 2nd April 2020 at a service to which representatives from the wider life of the Diocese and the Church of England will be invited.
Photo: Reproduced with grateful thanks to the Ilford Recorder