Brand guidelines
Learn about our brand, usage and find downloadable assets.
The Diocese of Europe brand is how we identify and distinguish ourselves in people's minds.
Our brand identity is not just a logo. It is an identity, colour scheme and imagery that come together to create a distinctive look and feel that makes the Diocese in Europe instantly recognisable.
It shows that we are part of the Church of England and also within Europe. The designs use the colours of both, and our colour palette is influenced by liturgical colours from throughout the Church year.
The brand assets on this page are for use by Diocese in Europe chaplaincies and partners. If you are any other organisation or have any questions please contact the communications team.
The following sections will guide you through the core elements and provide everything you need to use our brand assets and create appropriate communication materials.
To find out how to use the logos, our short guidelines give a simple overview and our more comprehensive guidelines are useful for design work. You may wish to share this page with designers and printers.
Logo
Primary logo
Our primary logo format which should be used in the first instance. If space or dimension restrictions prevent use of the primary logo please see the logo variations below for condensed vertical or horizontal usage.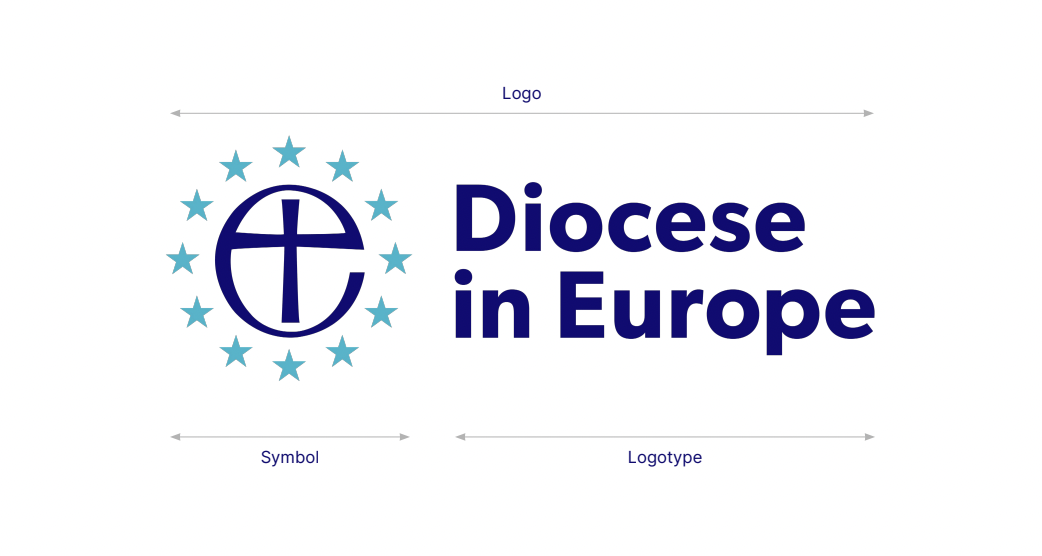 Symbol
The Diocese in Europe symbol is linked with the Diocese in Europe website. It is a smaller representation of the brand for the browser and for the mobile interfaces. Take into account that the symbol is not the brand logo and should never replace the logo. It can be used as 32x32px.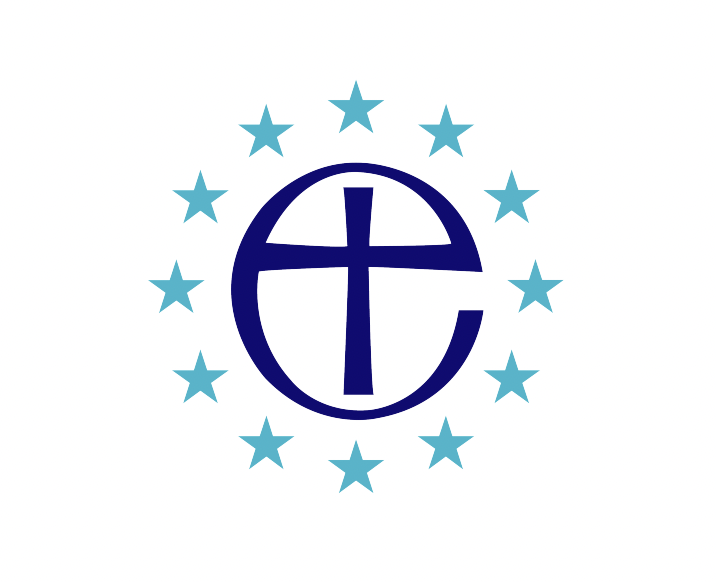 Logo variations
If space dictates that the primary logo format cannot be used the below alternative options are authorised.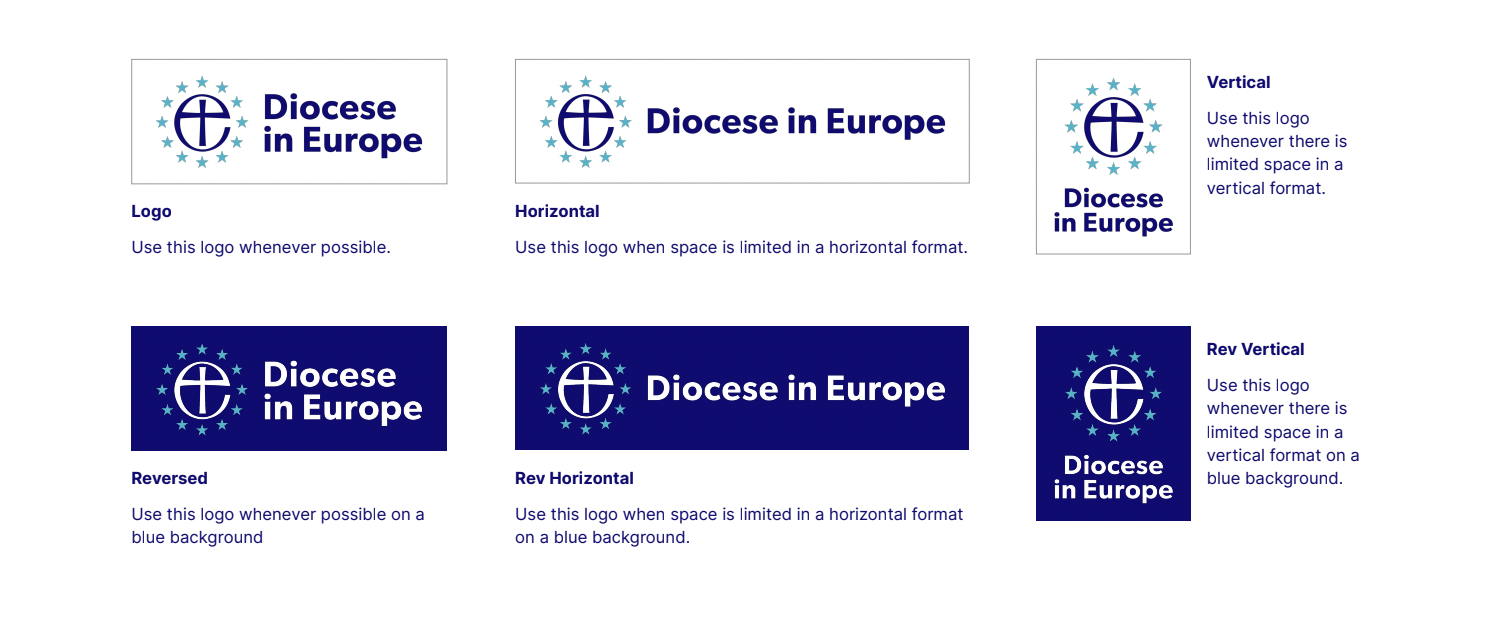 Logos for mono use (black & white)
If you are producing assets that will be used or duplicated in black and white (mono formats) please use the mono versions of the logo to ensure good clear-quality reproduction. This is particularly important for any assets that are professionally printed.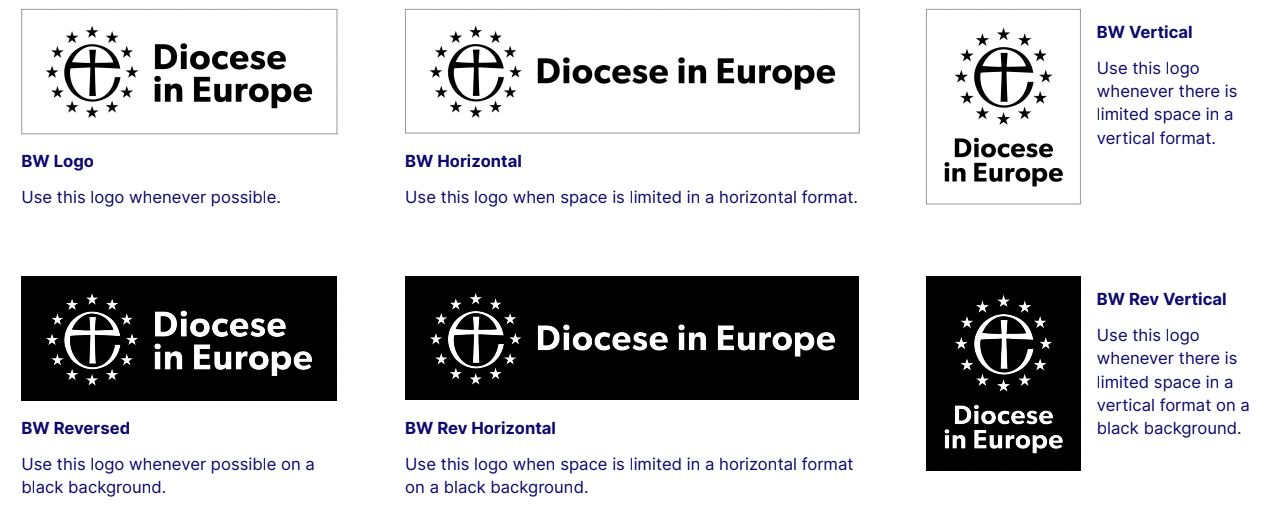 Clear spaces
An exclusion zone around the logo has been created to protect its integrity and make sure the logo is easy to read.
To define this area, measure the width of the letter 'E' and use this 'E' measure to create the boundary of clear space around the logo.
E = Clear space minimum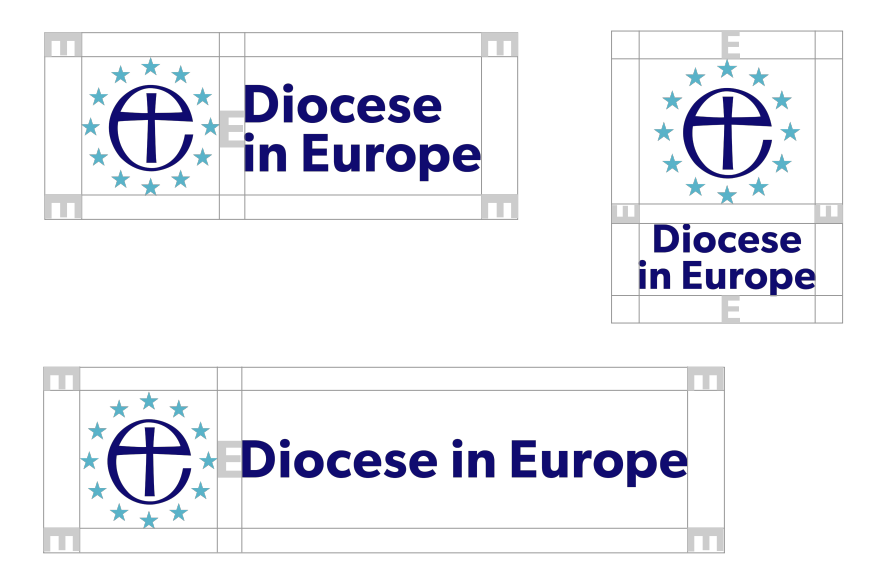 Logo sizes
MINIMUM SIZE
Never use the logo any smaller than the minimum sizes specified here. The minimum size of all logo variations is always determined by the width of the
symbol.

Digital: 32 pixels wide
Print: 12 mm wide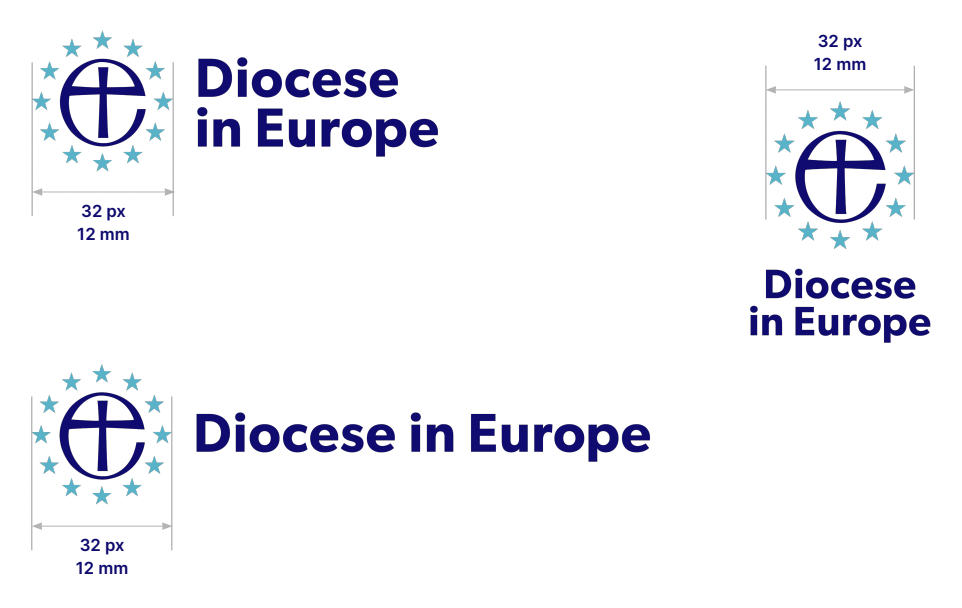 Incorrect usage examples
The below graphic shows possible incorrect usage of the logo. Please take care not to adjust the logo dimensions by stretching it, or use the logo in incorrect contexts such as alternative colour backgrounds or adapting the logo in any way.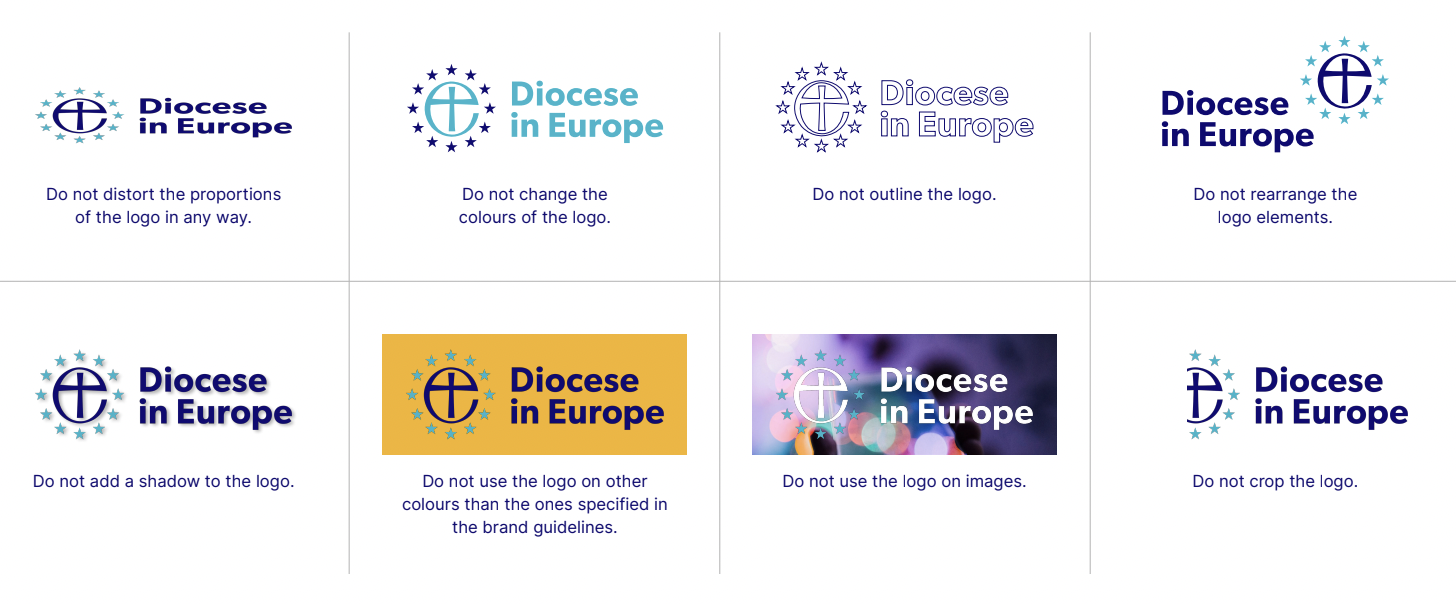 Colours
Primary colours
The primary colours for the Diocese in Europe logo are navy and sea blue. Navy is our link to The Church of England and sea blue is our link to the European Union; the colour is a combination of the yellow and blue of the European Union Symbol.
These colours should be used in all communication.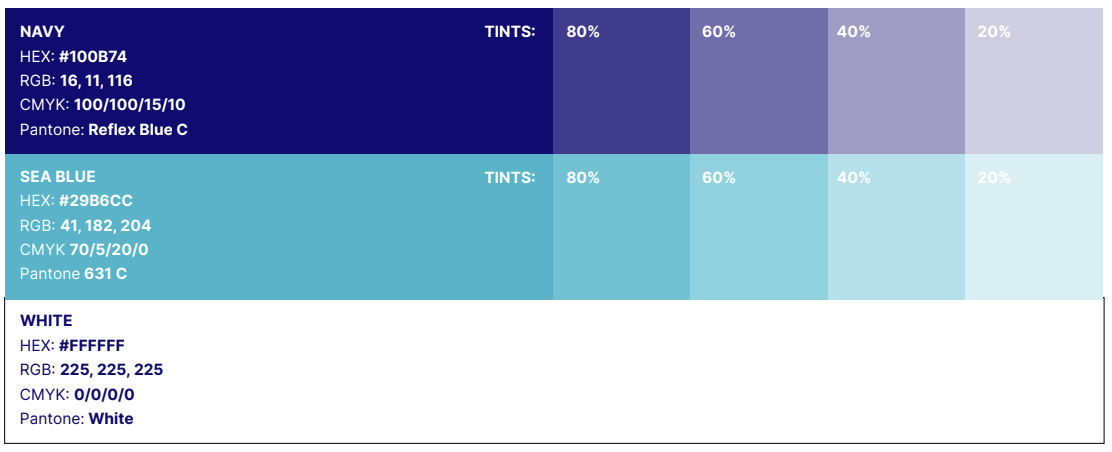 Extended palette - secondary & accent colours
Secondary colours - purple, rose, green, and black, complement the primary colours and extend the palette to give more design options and range.
Secondary colours should never overpower the primary colours. Avoid using 100% black for anything else other than body copy.
Accent colours - red and gold, contrast the primary colours and can be used to highlight important information. These colours should be used sparingly and never alone.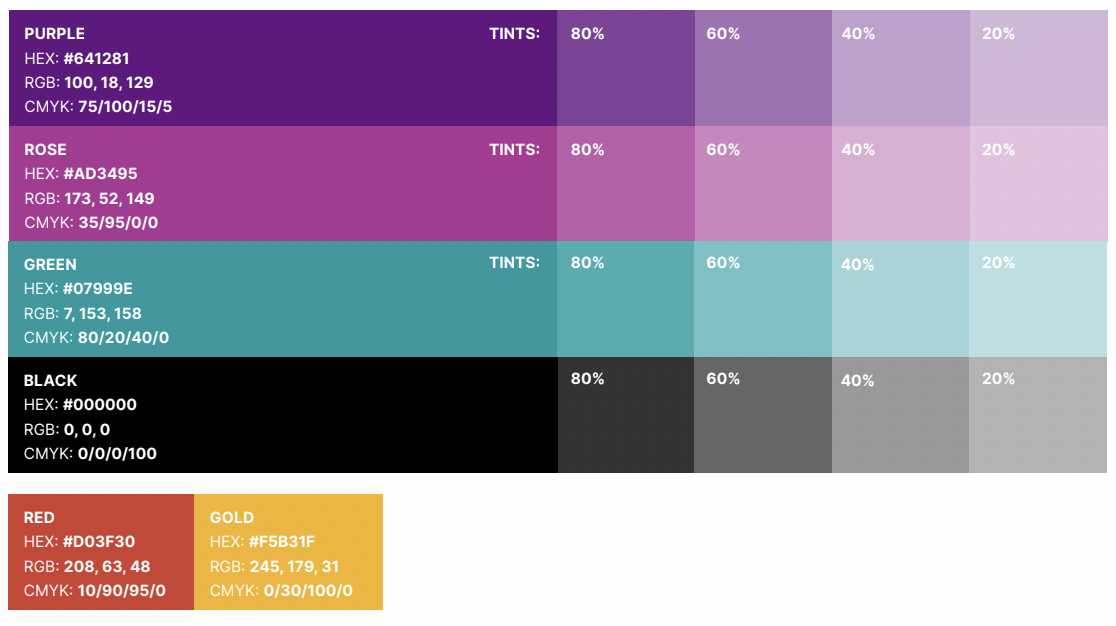 Colour use ratios
Colour use ratios on individual pages, spreads, layouts and even full communications can vary. The important thing to remember is that white and
primary blues should be the predominant colours overall. When viewing all the pieces the Diocese in Europe creates the balance of colour should feel close to what's seen here.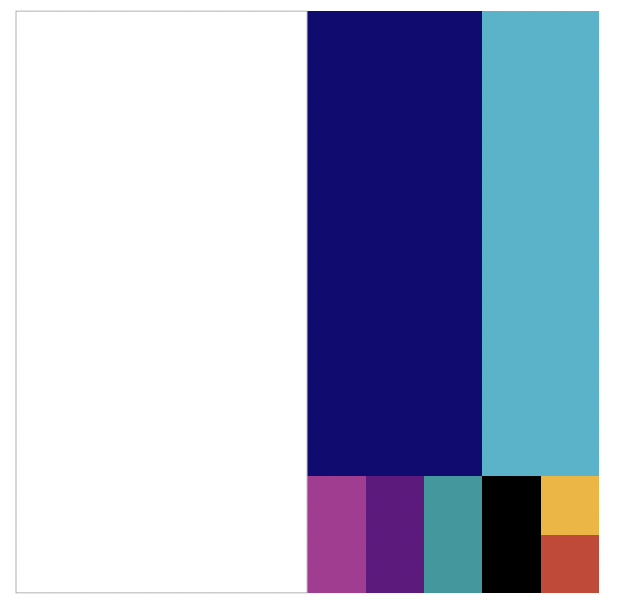 Fonts and Typeface
Typeface
Inter is a friendly, simple typeface, good for everything from headlines to text.
Inter Light, Regular and Medium should only be used in body copy, never in headlines.
Inter Bold, Extra Bold and Black should be used for headlines, sub-headlines and body copy.
Maximum combination of three weights. Use only the specified font variations as indicated on the right. This will ensure enough flexibility while retaining brand consistency across various applications. Inter is an open-source font which can be downloaded and used for free at the following link: fonts.google.com/specimen/Inter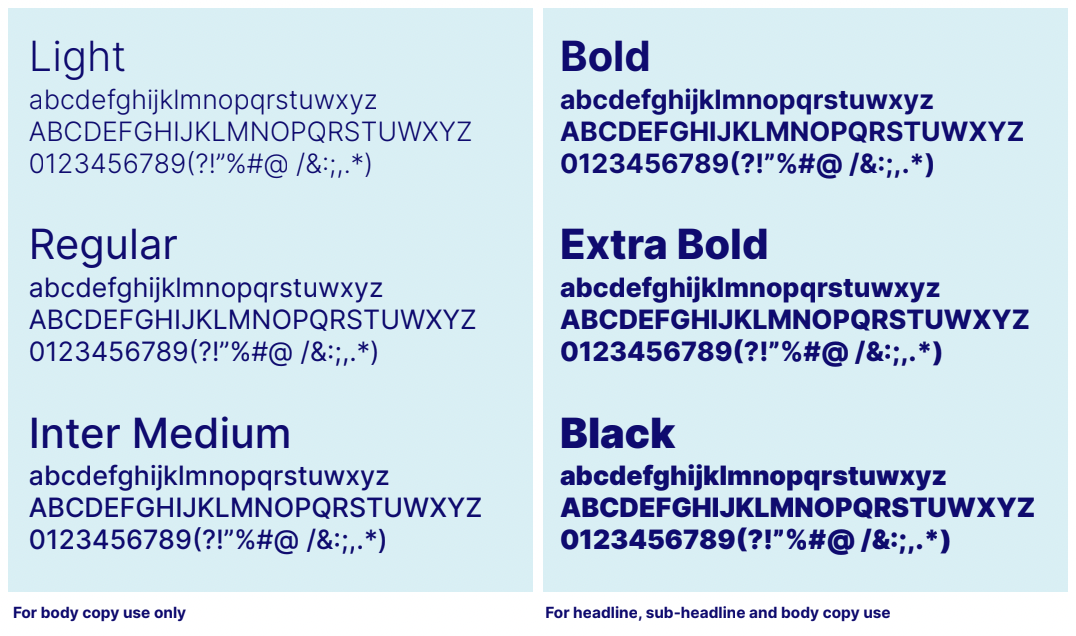 Secondary typeface: Arial
If it is not possible to access or embed Inter in digital applications, Arial can be used as an alternative.
Arial should never be the first choice of font, and should only be used when there is no alternative.
Arial is a system font and should be available on any Mac or PC.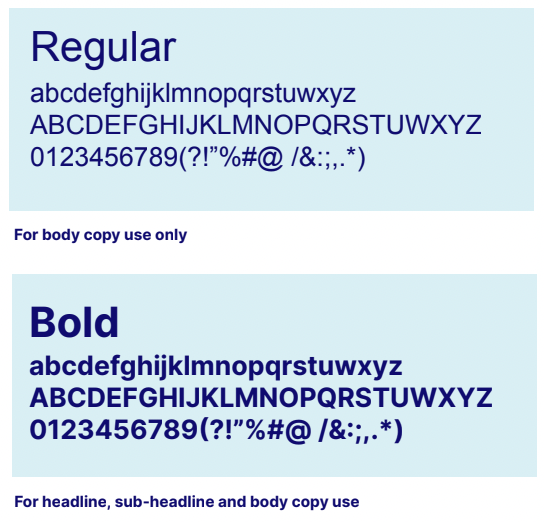 Cobranding
Logo usage with partner branding
When creating co-branding the logos should be sized in a manner to be visually balanced in weight. Once scaled the logos should be separated with 2 Es between them and the dividing line. The dividing line is half the width of the stem in the 'E'.
Wherever possible arrange the logos on a horizontal axis and place the Diocese of Europe logo on the left to give it prominence. See Fig. 1.
In a vertical layout with limited space it is possible to use the vertical version of the logo and it at the top. See Fig. 2.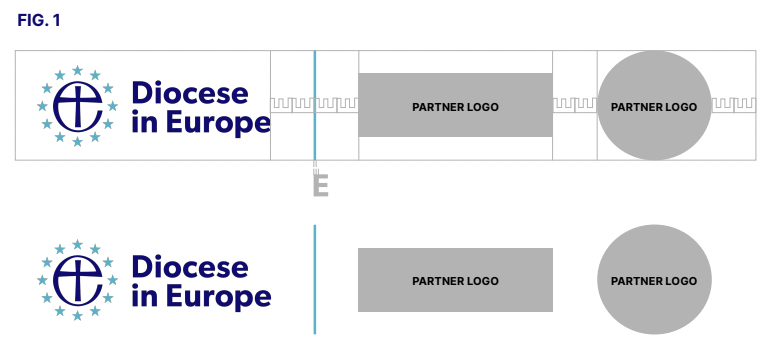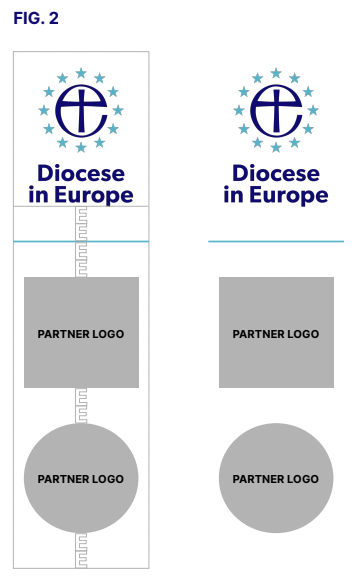 Brand assets - Stationary
Letterhead
We have created a letterhead template which can be used to ensure professional communications with the correct logo presentation.
Please contact the Communications Team if you would like to be emailed a copy.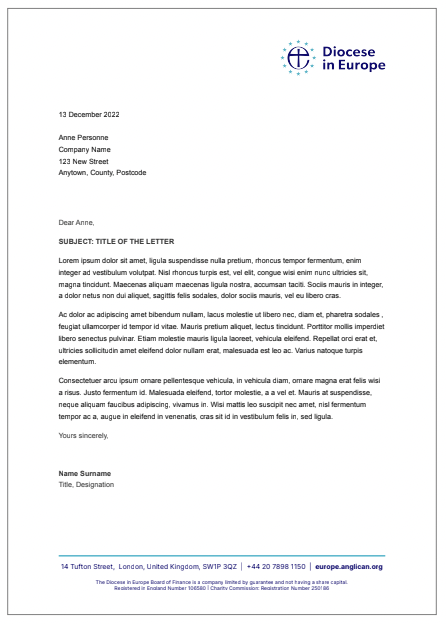 PowerPoint presentation template
The following presentation template has been created in PowerPoint and keynote with the correct logos, colours and fonts, please contact the Communications Team if you would like to be emailed a copy.

Project template
The following Project template has been created in Word and Pages with the correct logos, colours and fonts, please contact the Communications Team if you would like to be emailed a copy.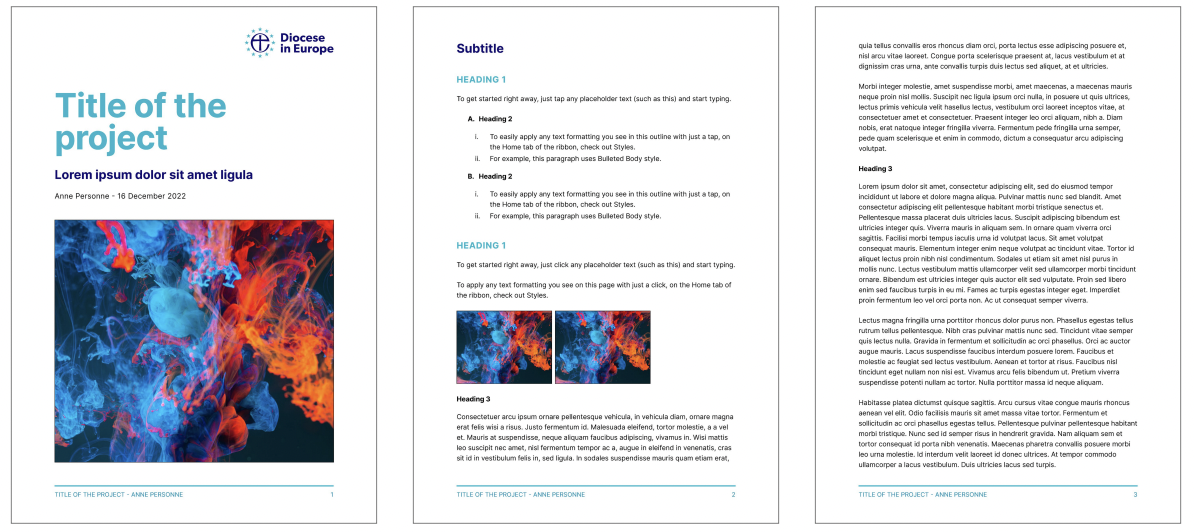 Glossary
Understand brand terminology
The following items can assist in explaining branding terminology, these may be helpful when working with designers or printers.
Brand: A unique set of differentiating promises communicated through a name and its related identifier that link a product, service, or company to its customers.
CMYK: The CMYK acronym stands for Cyan, Magenta, Yellow, and Key (Black): those are the colours used in the printing process.
Font: A complete set of characters in a given type style. Layout: The visual arrangement of graphic elements on a page.
Logo: A brand name rendered in a dedicated type treatment, sometimes accompanied by a stylised symbol, all set in a fixed configuration.
Logotype: The logotype, also known as a "word mark", is a brand name styled as a logo.
Lower case: The smaller form of an alphabetical letter, as opposed to a capital letter.
Pixel (px): A minute area of illumination on a display screen In digital imaging, a pixel is the smallest item of information in an image.
Point (pt): A standard typographic unit of measure.
PMS: The PMS acronym stands for Pantone MatchingSystem and is a universal colour-matching system used primarily for printing.
RGB: The RGB acronym stands for Red, Green and Blue: representing the colours to be used on a computer display
Sans serif: A typeface without serifs (the short, decorative lines appearing at the top and bottom of the strokes of each letter). Arial is an example of a sans-serif typeface.
Serif: The short, decorative lines appearing at the top and bottom of the strokes of letters in typefaces such as Times New Roman.
Solid colour: Colour applied without shading or tinting.
Spread: Facing pages of a book, magazine or other printed material. The full view of a document or publication when it is opened out flat.
Symbol: A shape or sign used to represent something such as an organisation.
Tint: Any of various lighter or darker shades of a colour.
Title case: When the leading letter in a sentence is capitalised. Also writing a word with its first letter as an upper case letter and the remaining letters in lower case.
Typeface: A complete set of typographic characters of a single design, including its various weights and styles.
Typography: The use of type, including its selection, specification and relationship to a given layout.