Map of the Diocese in Europe
Colour coded map of the archdeaconries of the Diocese in Europe

The Diocese in Europe is made up of many chaplaincies and congregations, our colour-coded map provides an at-a-glance overview of their locations* but if you need to pinpoint a particular chaplaincy, its congregations, services and facilities you may want to search our interactive Church Finder.
You can view and download versions of the map in PDF format below, or alternatively contact the Communications Team who will be able to provide print-ready digital files in A3 and A2 sizes which you can send to a professional printer.
* The map is correct at the time of creation, September 2023 and will be periodically updated to reflect changes.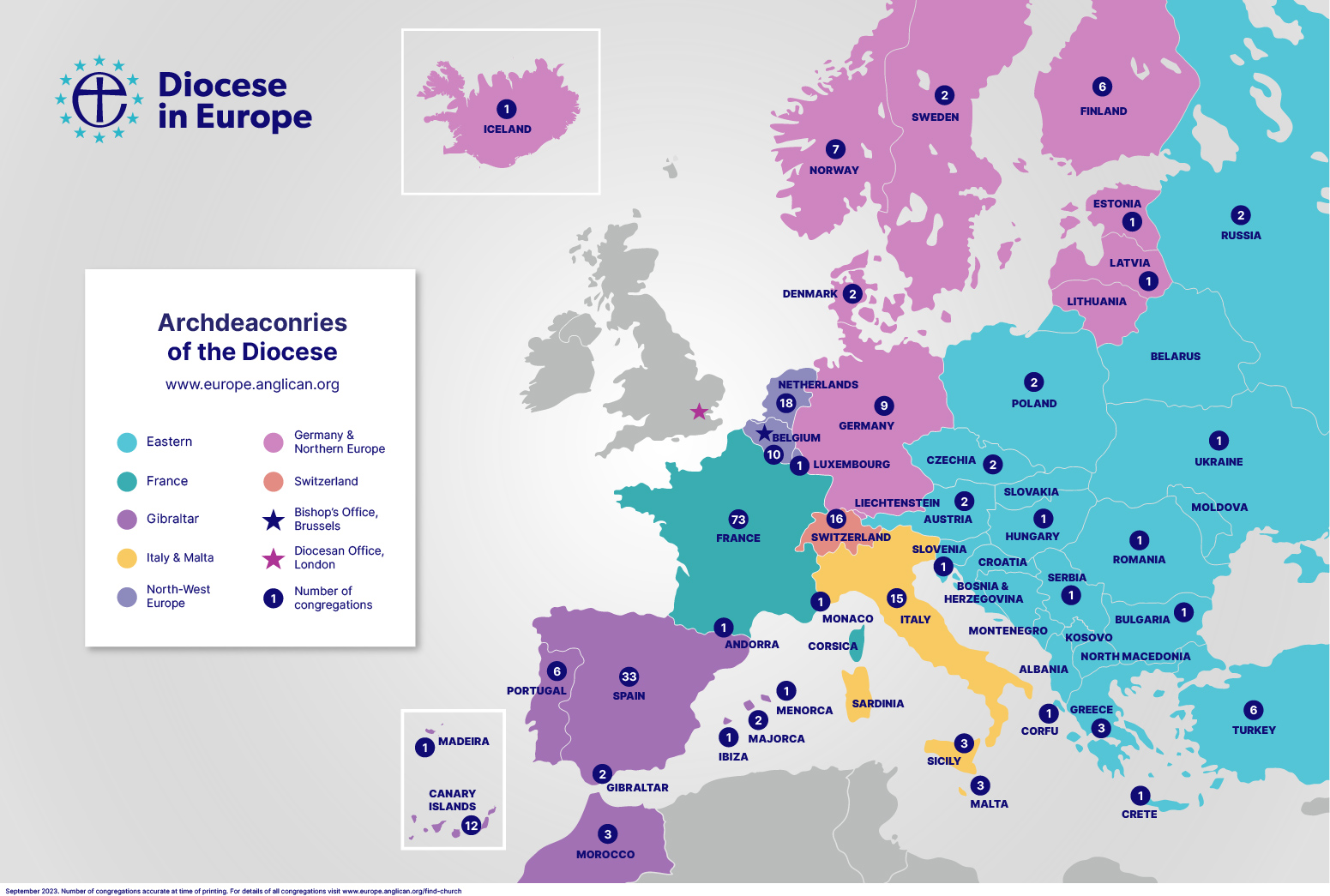 Downloadable maps (PDF)
You can download A4 and A3 PDF versions of the map below for viewing or local printing. For print-ready files for professional printing please see our brand pages or contact a member of the Communications Team.