Friday 17th November 2023
Breathing Life - Racial Justice conference
News article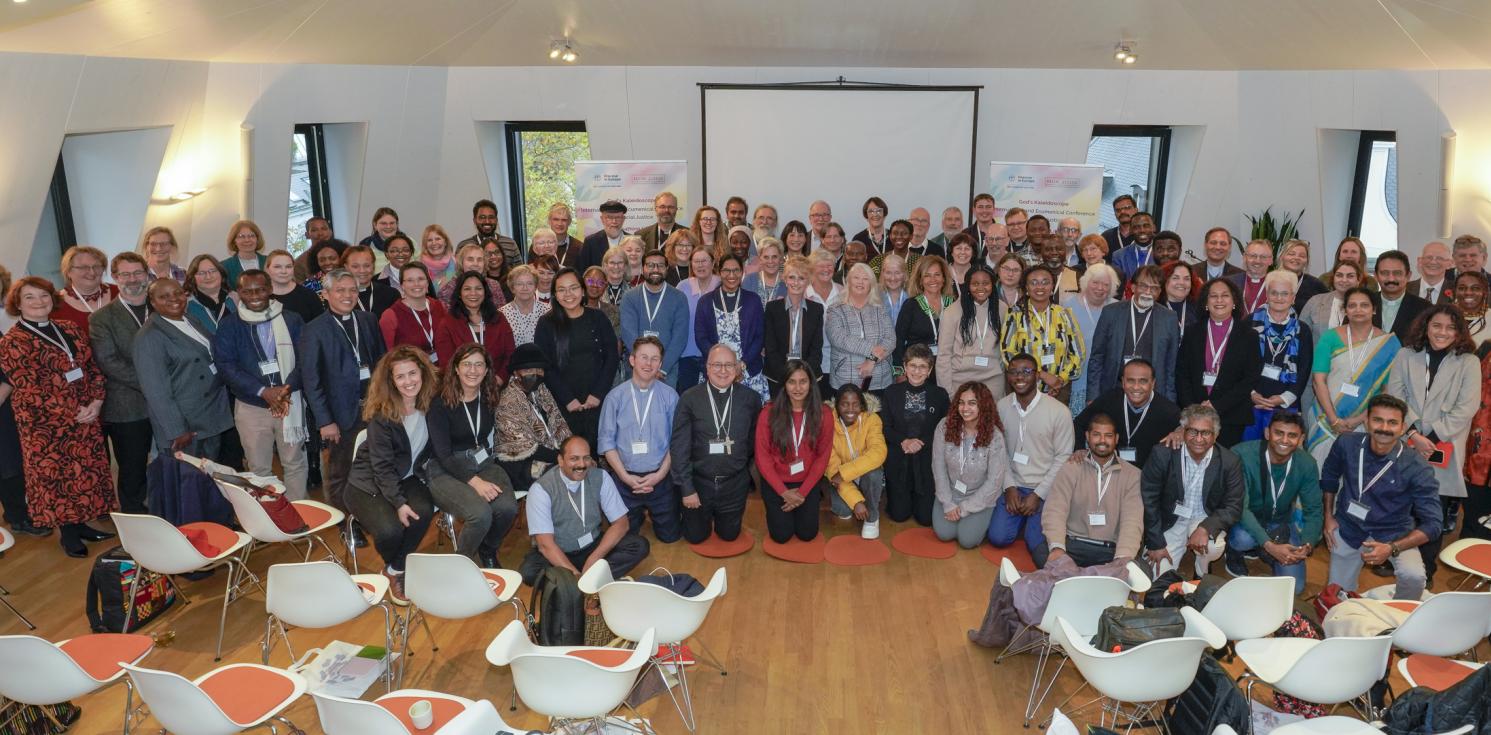 Over a hundred people from across Europe and beyond gathered last week in Freiburg to share with a common purpose of working towards Racial Justice in the church.  
The international and ecumenical conference was led by the Diocese in Europe's Racial Justice Working Group and was hosted by the chaplaincy in Freiburg.  
It focussed on 'grieving the past', day two encouraged us to 'challenge the present' and the final day was 'envisioning the future'. Speakers and panels included experts from across the world. Each day began with a bible study by Prof. Dr Sathianathan Clarke offering fresh and significant perspectives to move us forward (The uncivilized outsider: John the Baptizer Mark 1: 4-15; The cheeky outcast: Canaanite Woman Matthew 15: 21-28; The uncanny Empire: No longer slave or free. Galatians 3:23-29). Horizons were expanded, minds were stretched and diversity was celebrated.
The conference created a powerful space for individuals to share their stories and lived experiences, to be heard and for brave, open conversations to be had, with a focus on how the church can make real movement towards racial justice for everyone.  
These discussions built upon a strong foundation of collective prayer, worship and bible study, united us in our faith and helped us discern our attitudes and behaviour afresh. Some of the most powerful moments were hearing from the young people, who spoke of their hope for the future.   The conference ended with an agreed statement of commitment, stating that:
"We dream that the daring dreams of our generation will be the reality of our children" 
We look forward to sharing more materials, resources and thoughts from the conference over the next few weeks.  
Conference Theme Song (Words: Julie Lipp-Nathaniel; Melody: Molly Catherine; arranged Stephen Brown)
From East and West, from South and North
To Freiburg we have journeyed forth.
From far-flung cultures of every hue
We're God's kaleidoscopic crew.
Our gifts abound, we offer these
With hope stirred up as autumn's breeze.
In worship, song, deliberation
To hear, to speak, to share in action.
That faith and fear, that joy and pain
Become the Spirit of our gain,
To tell the world that we are one
Great family in Christ, God's Son.