Saturday 8th April 2023
A joyous weekend of Confirmations in and around Paris
Blog
Bishop Robert's blog posts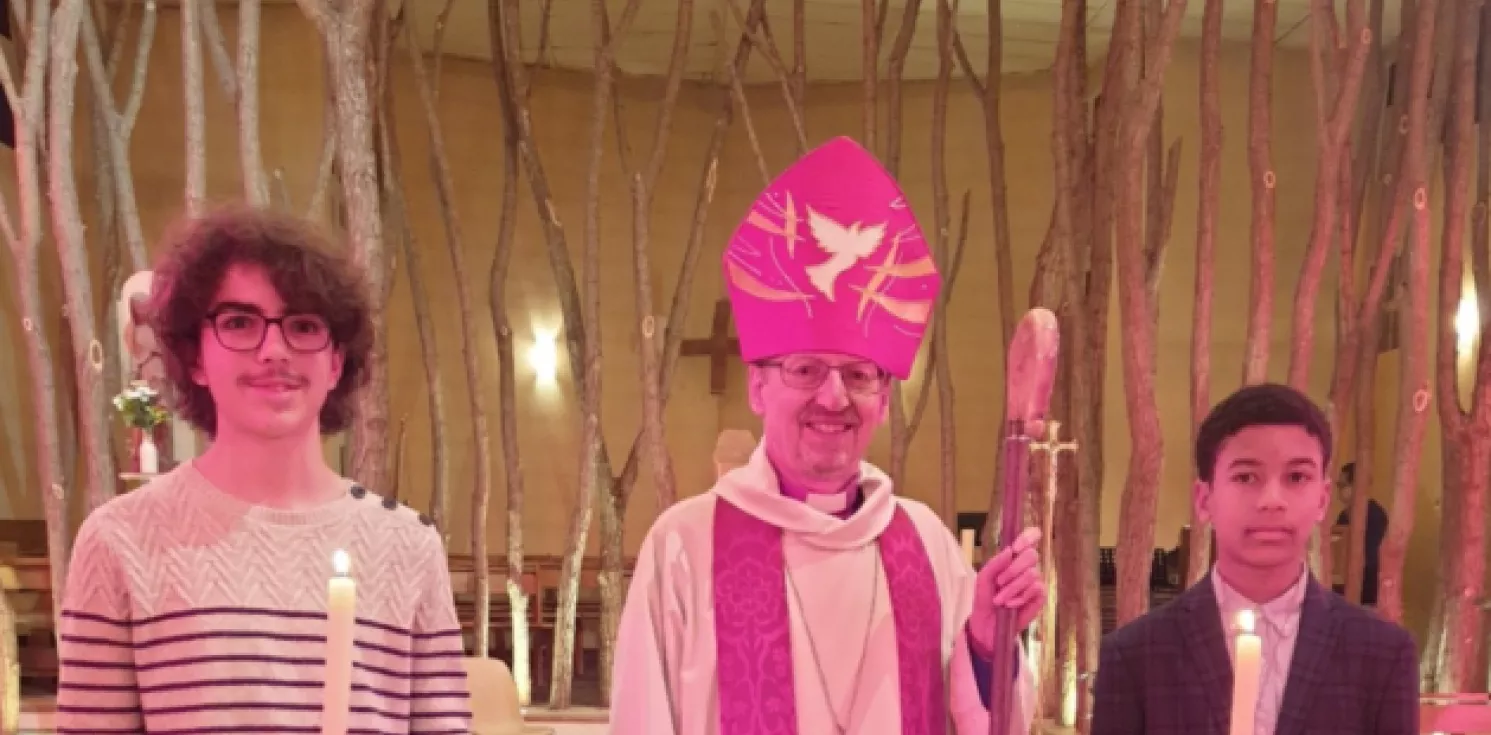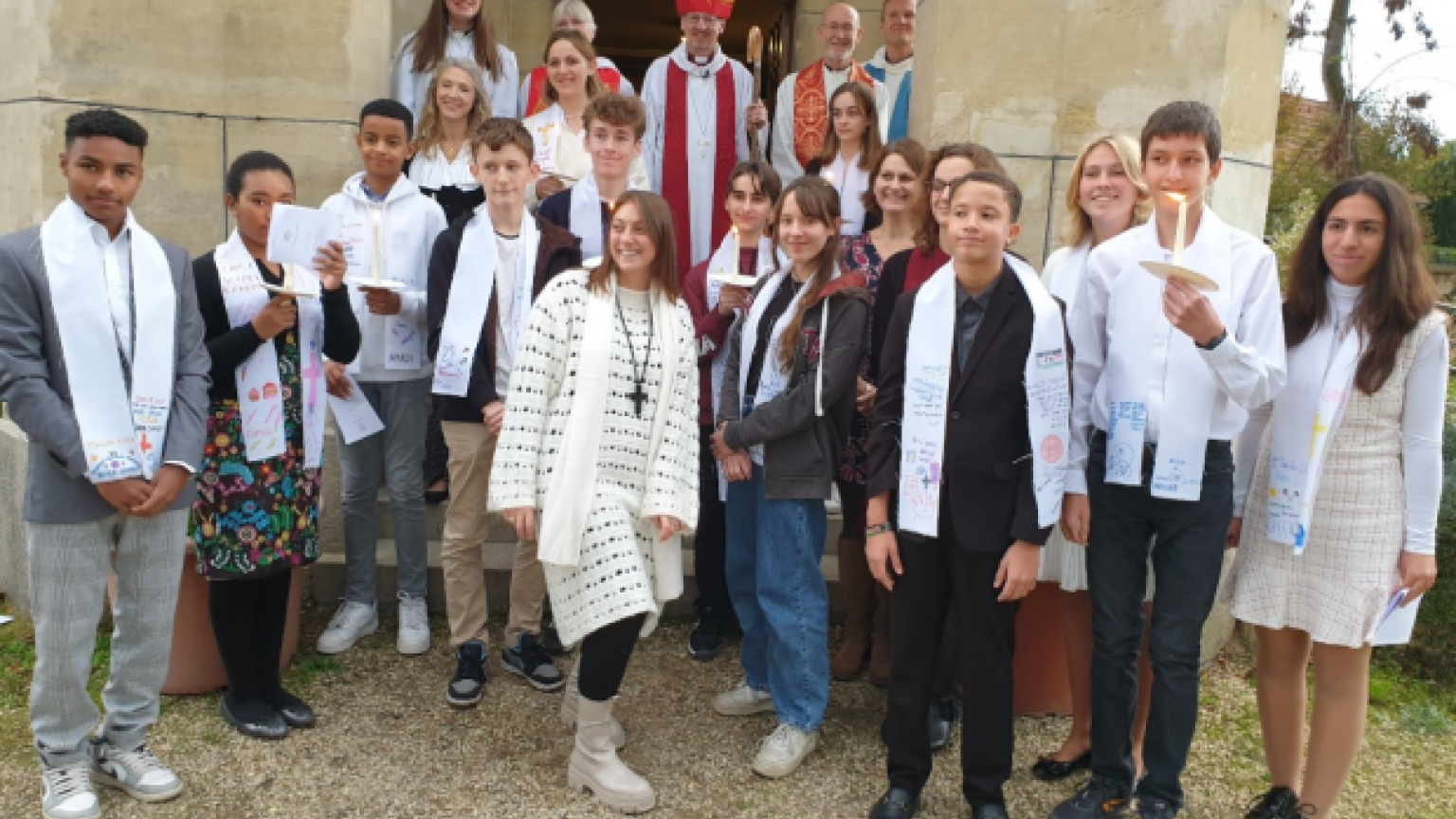 Moving around to the west of the City, I was delighted to confirm this large group of mainly young people from our chaplaincies in Maisons Laffitte and Chantilly. They had taken a confirmation course provided, largely on Zoom, by Deacon Joy from Rotterdam. The course finished with a two-day 'retreat' in Paris. It had evidently been a huge success and perhaps provides a model for use elsewhere?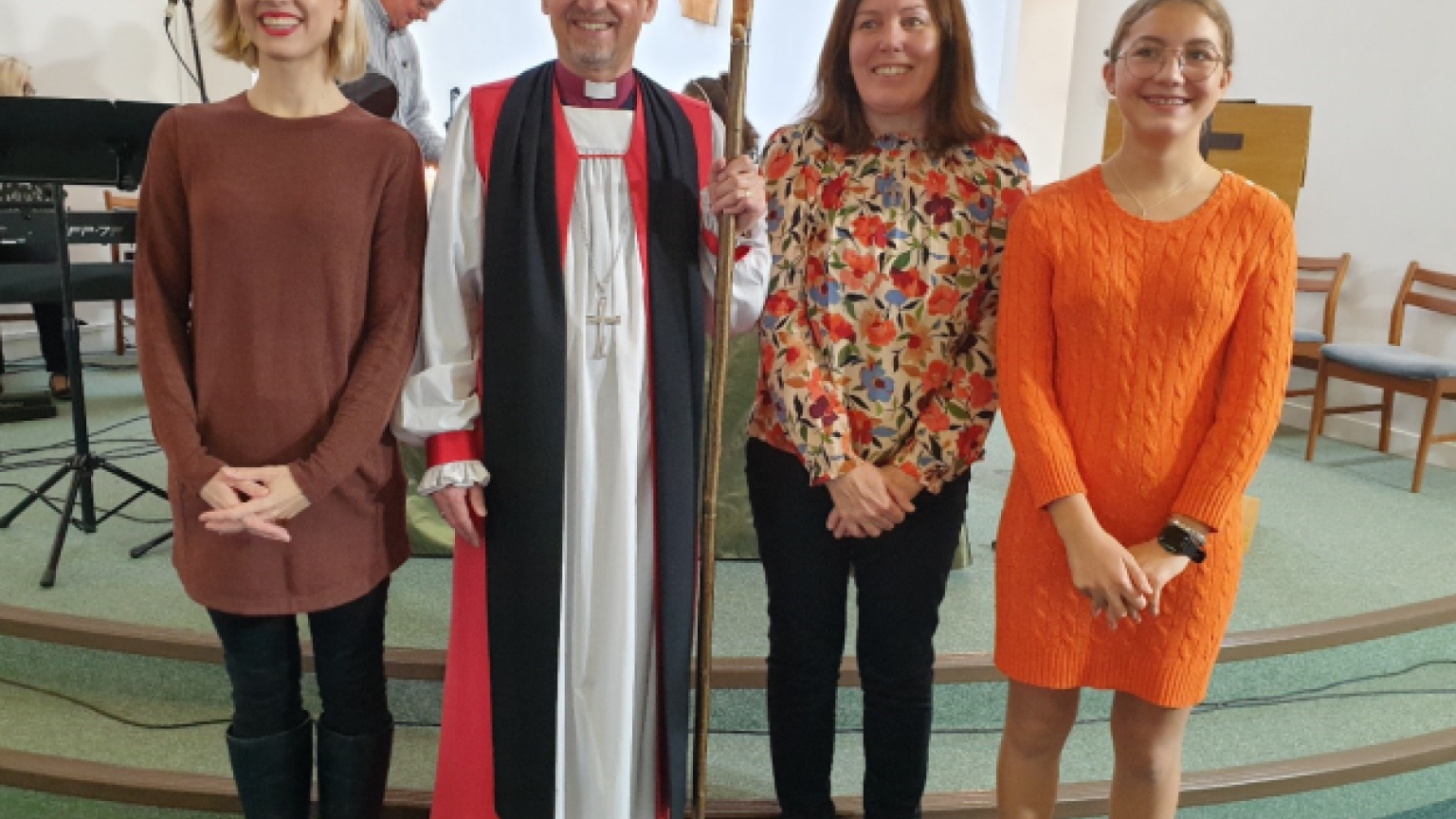 On Sunday morning I shared in worship with the community of St. Mark's Versailles. St. Mark's is fortunate to inhabit one of the very few modern 'purpose-built' churches in the Diocese – a beautifully airy worship space along with plenty of hall and meeting space. It was a privilege to confirm these three ladies each of whom had their own story of faith to tell.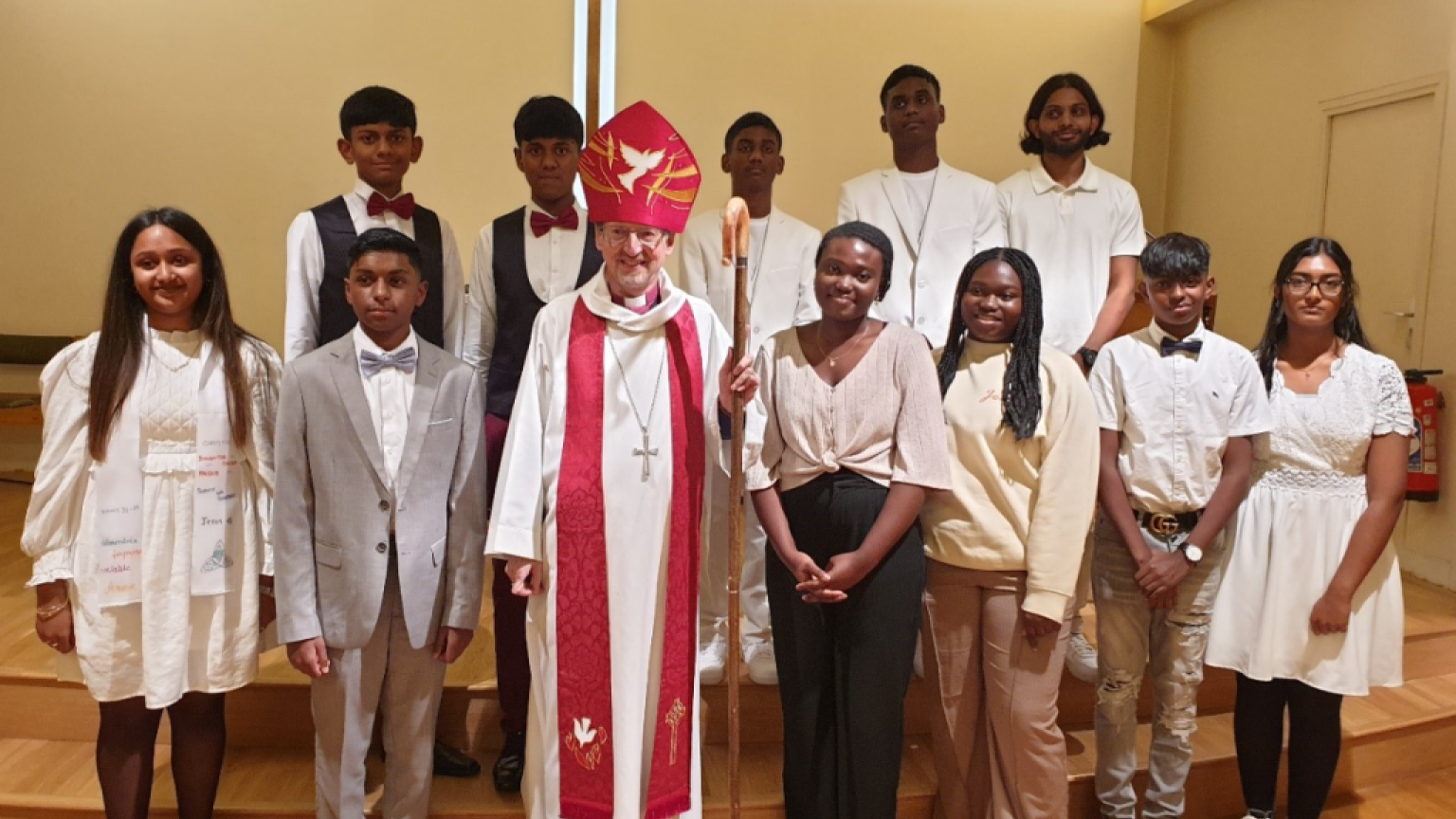 Our final stop was at St. Michael's right in the center of Paris, just around the corner from the Presidential Palace. This group forms part of the Tamil community that normally worships in the afternoon. For their confirmation, they joined the evening service congregation that is led by Assistant Chaplain Ben Evans. Their families were, rightly, incredibly proud of their young people. We worshipped mainly in French, which is the first or second language of most of the candidates.   
The word 'confirmation' means to strengthen, to establish, and to make firm. It is not easy to be a follower of Jesus Christ in a society that mainly operates as if God did not exist. Our hope and prayer is that through their own personal faith, the support of the community of the church, and the indwelling power and presence of the Holy Spirit each of our candidates will be deepened in their discipleship and stay faithful to Christ to the end of their lives.