Tuesday 22nd August 2023
Instructions to update your chaplaincy information on the 'Find a Church' section of this website
News article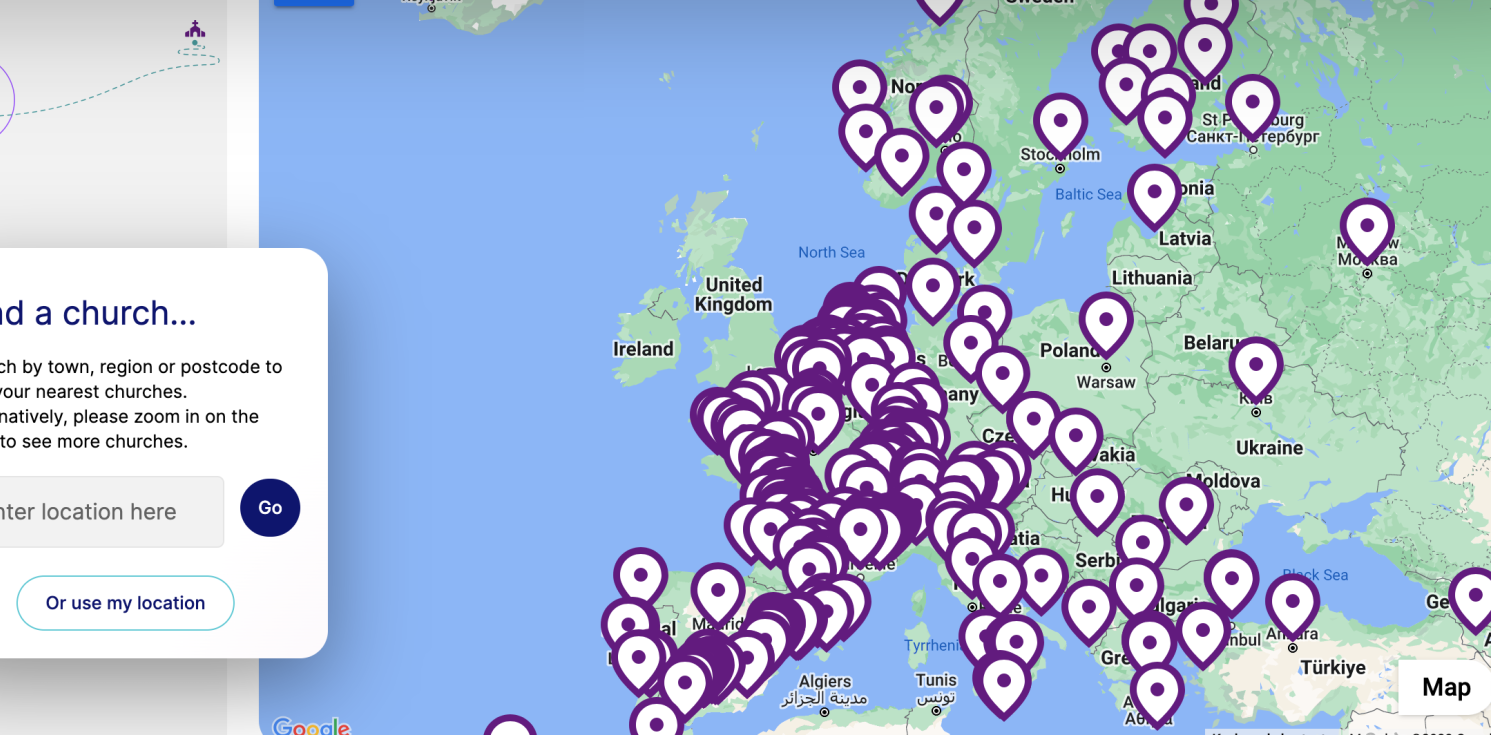 To coincide with our new website, the Communications team has gone through an extensive exercise to improve how your chaplaincy information is featured on europe.anglican.org.
As before, every chaplaincy has a page on the diocese website via the 'Find a Church' section. The difference is that now the information on your page is linked directly to your A Church Near You page, the national Church of England's church finder.
This means that you can update your chaplaincy website address, location, header image or welcome message that features on the diocesan website yourself!
If you update your A Church Near You page, your page on the diocesan website will automatically update the same information.
Why did we use A church near you? (ACNY)
A Church Near You receives more than 70 million page views each year and 80 percent of people who come to the site are first-time visitors, so there is a huge opportunity to use the site to encourage local church attendance.
The site also offers free music downloads, copyright free images and other useful resources via the 'Resource Hub'. Once you are an editor, you will have access to all of these materials.
If you are already an editor
Simply login and update the information. The information will then automatically update itself overnight, therefore, if you don't see the changes immediately, allow 24 hours. If you need support, contact the Communications team on communications@europe.anglican.org.
If you need a refresher on how to use A Church Near You, visit the editor's helpdesk, which contains plenty of helpful guides on how to use the platform. You can also ask Ruth or Amber in the Communications team.
If you are yet to become an editor
If you're not yet an editor on A Church Near You, register first. Then log in, find your chaplaincy on the site and choose 'Edit this church' from the top menu bar to request access.
Find more information on becoming an editor, approving an editor or managing an editor's account here.