Wednesday 28th December 2022
Championing youth in our diocese – meet our Youth Network Co-ordinator
News article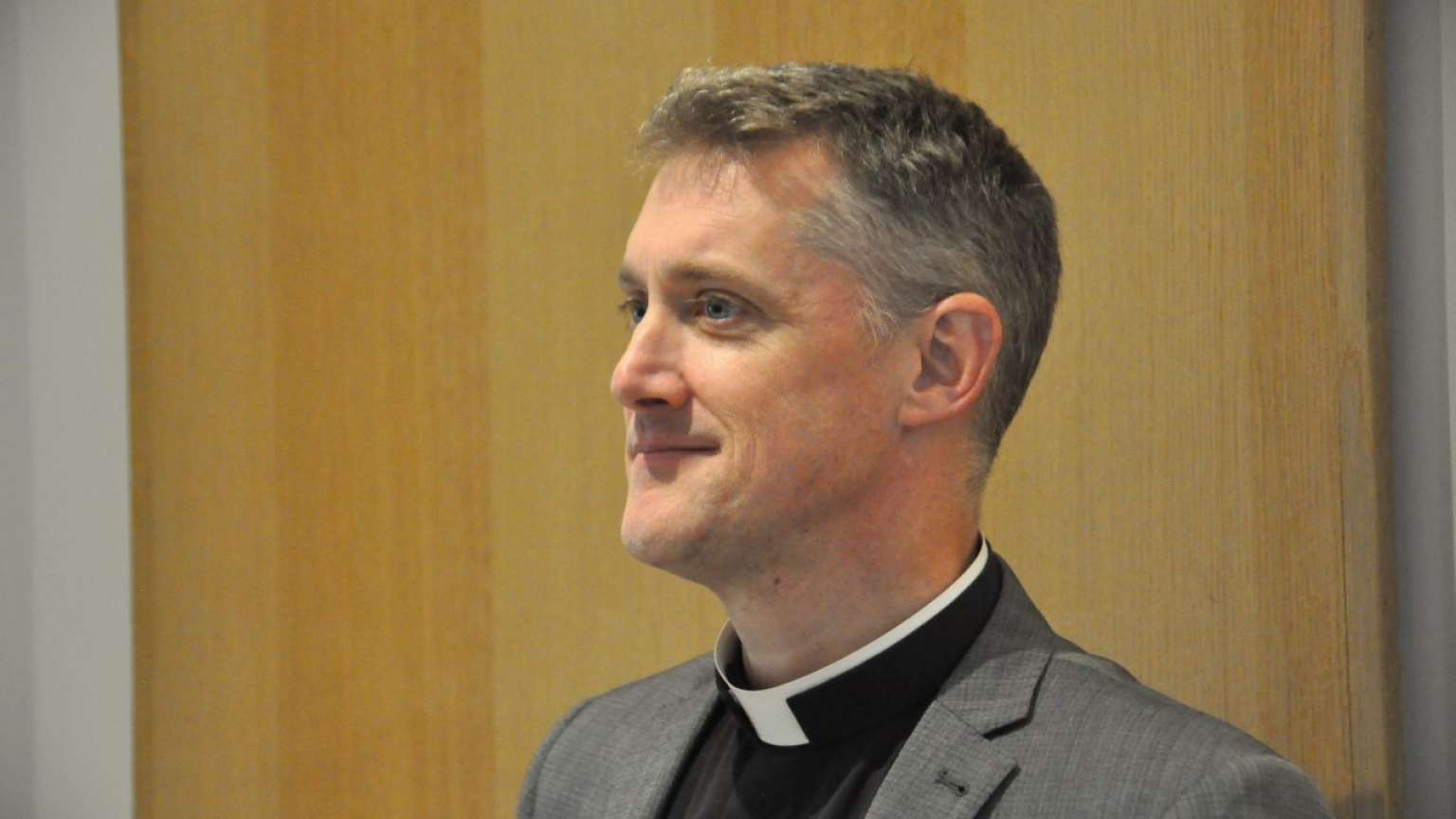 Revd Stephen Murray wants to make himself redundant. The diocese's Youth Network Co-ordinator started in his role in the autumn and has a clear vision of what he wants to achieve. 'I want to get to a place where chaplaincies in the diocese are doing such a great job that they don't need me anymore,' he says. But he knows there's hard work to be done first.
Working with youth is almost part of Stephen's DNA. He grew up in the Canadian diocese of Niagara where youth work was excellent and he soon learned the ropes, first attending events and then becoming increasingly involved in running them and going to synods. It led to ordination and a period serving the Church in Canada before crossing the Atlantic to become a chaplain in Gent.
He is passionate about advocating for young people. For Stephen they are not the Church of tomorrow, they are the Church of today. He is quick to point out that many of Jesus' disciples were probably only in their late teens. His own work will focus on those aged 13 to 26. He want the diocese to think about how younger people are represented, for example, thinking about whether synods could agree to have youth participants so that their generation's voice is heard directly.
'Our job will be to resource, support, equip, connect and communicate with the people who are on the ground, who are nurturing young Anglican Christians,' he says. 'We will be behind the scenes, feeding those directly involved in the ministry – linking everyone together like the centre of a wheel with spokes coming out.'
You can read a full account of our interview with Revd Stephen Murray in our next edition of European Anglicans which is out in early January.