Tuesday 5th September 2023
Bishop David Hamid, Suffragan Bishop of the Diocese in Europe announces retirement
News article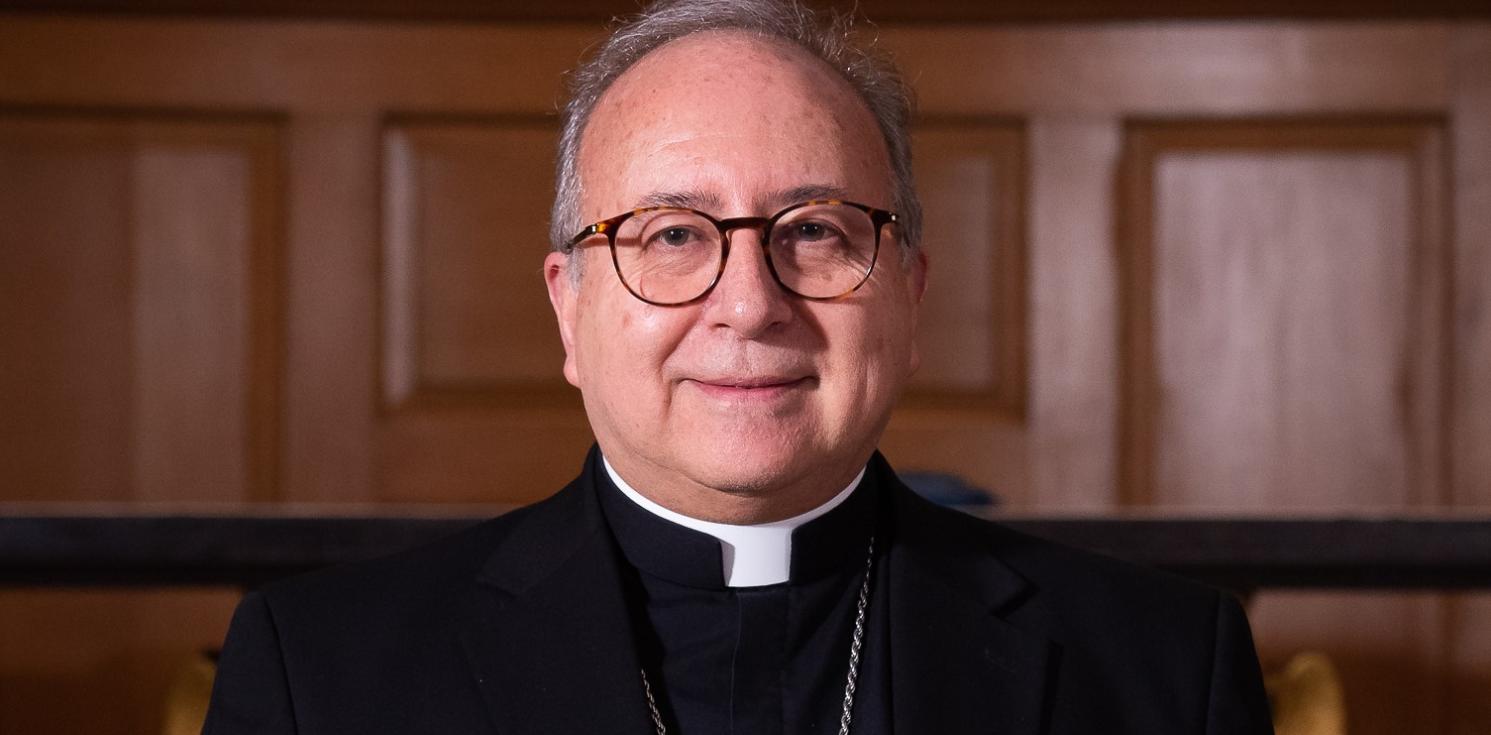 Bishop David Hamid, suffragan bishop of the Diocese in Europe and one of the longest serving bishops in the Church of England, has announced his plans to retire in February 2024.
Bishop David said: "For over 20 years I have been blessed to have one of the most fulfilling and enriching jobs in the Church. At times the Diocese in Europe is difficult to explain to outsiders and to many in other parts of the Church of England, but I can sum up from my experience that it is a family, a family of committed and loving people, a truly rich and diverse, if scattered community, which seeks to live the Christian life in the Anglican way. The diocese embodies a profound vision of ecumenical outreach and collaboration and is a beautiful multicultural and multiethnic mosaic. These particular aspects of her life are very close to my own heart and have added to my joy in serving the diocese as one of its bishops.
"I am grateful beyond words for the kindness and generosity that is shown to me in my pastoral visits, and I give thanks to God for all the many signs of growth in faith and Christian witness and service that I see from the shores of the Baltic to the Mediterranean, and beyond. Throughout these years, I have been dependent on the encouragement and support of both the late Bishop Geoffrey Rowell and Bishop Robert Innes, as well as from a wonderful group of colleagues in the Senior Staff, and the wisdom, patience and commitment of my Chaplain Deacon Frances Hiller who has served me throughout my episcopal ministry.
"I am 68 right now, and while I can continue until I turn 70, the time seems right for Colleen and me to look towards the next phase of our life. However, there is still much on my agenda before the end of February! But when the day comes, I know that I will take into retirement a heart filled with thanksgiving for these past couple of decades and a heart which will always hold the people of this wonderful diocese in my prayers".
Bishop David was consecrated as a bishop in October 2002, and installed as suffragan bishop of the Diocese in Europe, where he has served for almost 21 years.
Bishop Robert, Bishop of Gibraltar in Europe, said:
"Bishop David's retirement will leave a huge hole in the diocese. We will miss his vast knowledge, mature experience and personal friendship. These days, senior roles in the Church are extremely demanding, arguably all the more so in our diocese with the demands of frequent international travel. The Church therefore owes Bishop David an immense debt of gratitude for more than two decades of devoted episcopal service.
"He has supported and encouraged the diocese and its chaplaincies through numerous international crises: banking, sovereign debt, migration, Brexit and Covid. At the level of individual chaplaincies, he has overseen numerous recruitments of chaplains, baptized and confirmed hundreds of candidates, advised on mission initiatives and building projects, dealt with situations of conflict, and exercised a highly skilled ministry of oversight so as to build up the faith of individuals and communities.
"Bishop David is a skilled ecumenist. He has, for example, served as co-chair of the International Anglican Roman Catholic Commission for Unity and Mission, the chair of the Church of England's Porvoo Panel, which serves the links between Anglicans and Scandinavian and Baltic Lutherans and President of the Society of St. Willibrord, which brings together Anglicans and Old Catholics. A proficient linguist, Bishop David has nurtured personal relationships with ecumenical colleagues for the good of the whole Church. He retires with prayers and love from across our diocese."
Once Bishop David retires, the process to seek to appoint the next suffragan Bishop in Europe will begin.