Tuesday 19th July 2022
Advent Appeal money helps those hit by climate change
News article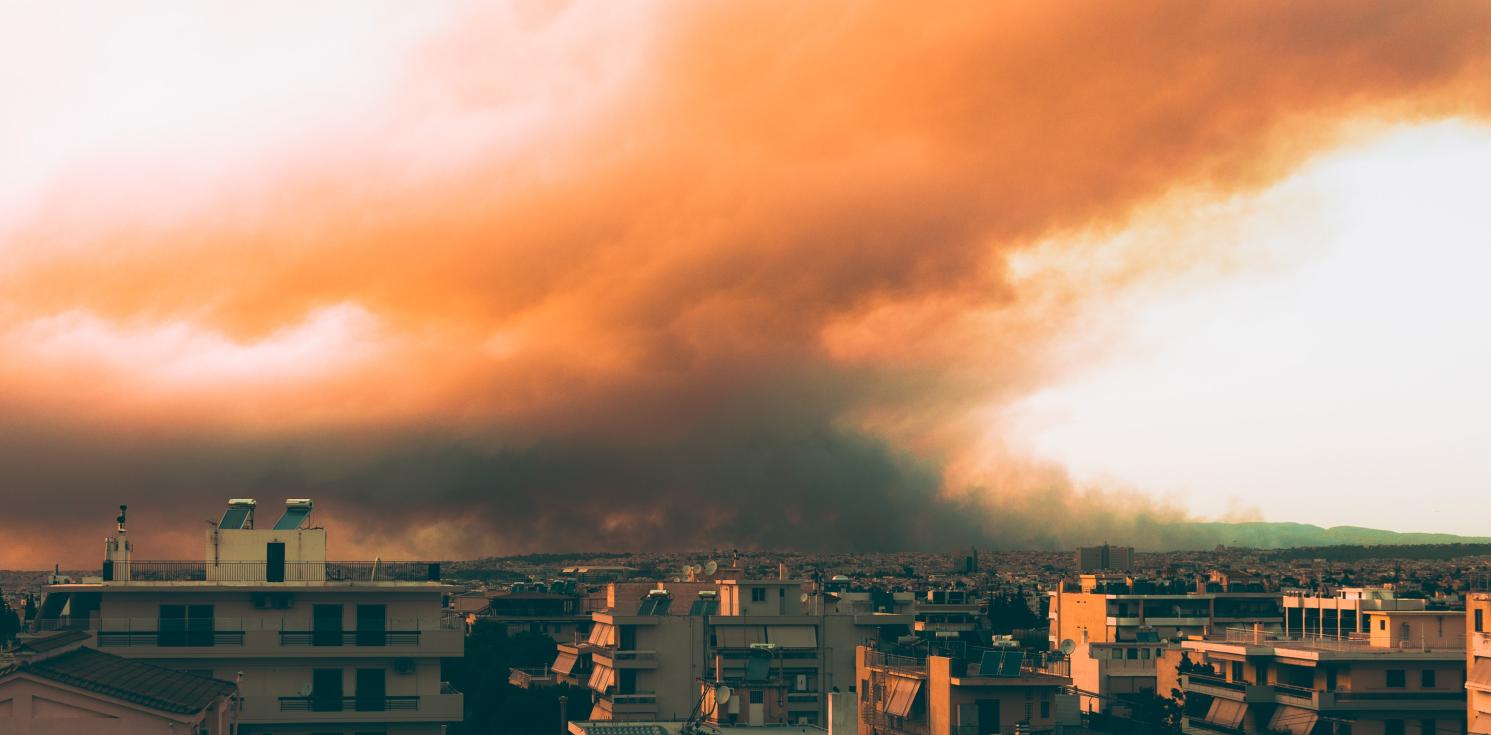 The first set of funds from the Diocese in Europe's Advent Appeal 2021 has been distributed.
The appeal raised more than £15,000 (€18,000). Now, gifts of £3,500 (€4,130) have been given to three agencies which are providing humanitarian aid around the Mediterranean and in Central Europe.
The focus of last year's appeal was to support relief work tackling the effects of man-made climate change and to help those who felt the impact of flooding and one of the worst heatwaves in decades in the summer of 2021. The donations have been given to the agencies just as much of Europe has been left reeling by another record-breaking heatwave with serious fires breaking out again this summer.
Last July, wildfires struck Spain and Italy, with more than 800 recorded in Italy alone. One month later more than 580 wildfires erupted in Greece, killing at least three people, injuring many others and forcing people to abandon their villages. And in one province of Turkey, fires meant that more than 36,000 people had to be evacuated from their homes, leaving people in dire need of relief assistance.
The diocese identified two relief agencies that are working on the ground in Turkey and Greece: First Hope Association and Apostoli. They are both seeking to improve living conditions for all people and protect their basic rights.
Responding to the gift, First Hope Association said,
"FHA loves and thanks all of you. Your prayers keep us safe, and your support makes us strong to reflect God's compassion and love."
In Greece, Apostoli have allocated the donation to an initiative that will help schools recover in the aftermath of the wildfires. Named 'Adopt a School', this project provides material support for schools who were directly affected by the disaster. The money from the diocese will support one school.
Apostoli's General Manager, Constantine Dimtsas, said,
"Gifts from donors provide the moral and financial support needed to continue our mission. Here at Apostoli, we are continually inspired by the generosity and dedication of our friends and supporters. On behalf of the school which will benefit, please accept my cordial thanks for your diocese's precious support."
The third organisation to receive money from the appeal is Caritas, which is responding to needs in Spain and Italy.
A spokesperson said "I am particularly pleased with the gesture of solidarity from the Anglican community which has enabled Caritas International to send funds to Caritas Italy and Caritas Spain. I am sure that our Italian and Spanish colleagues will make the best use of these funds to help people who were affected by the floods last year."
Bishop Robert thanked everyone in the diocese for their continuous, faithful and generous response.
The Diocese in Europe will give any additional money raised from our Advent appeal to First Hope Association, Apostoli and Caritas until the appeal closes in autumn 2022.