Friday 16th June 2023
Young vocations champion 
News article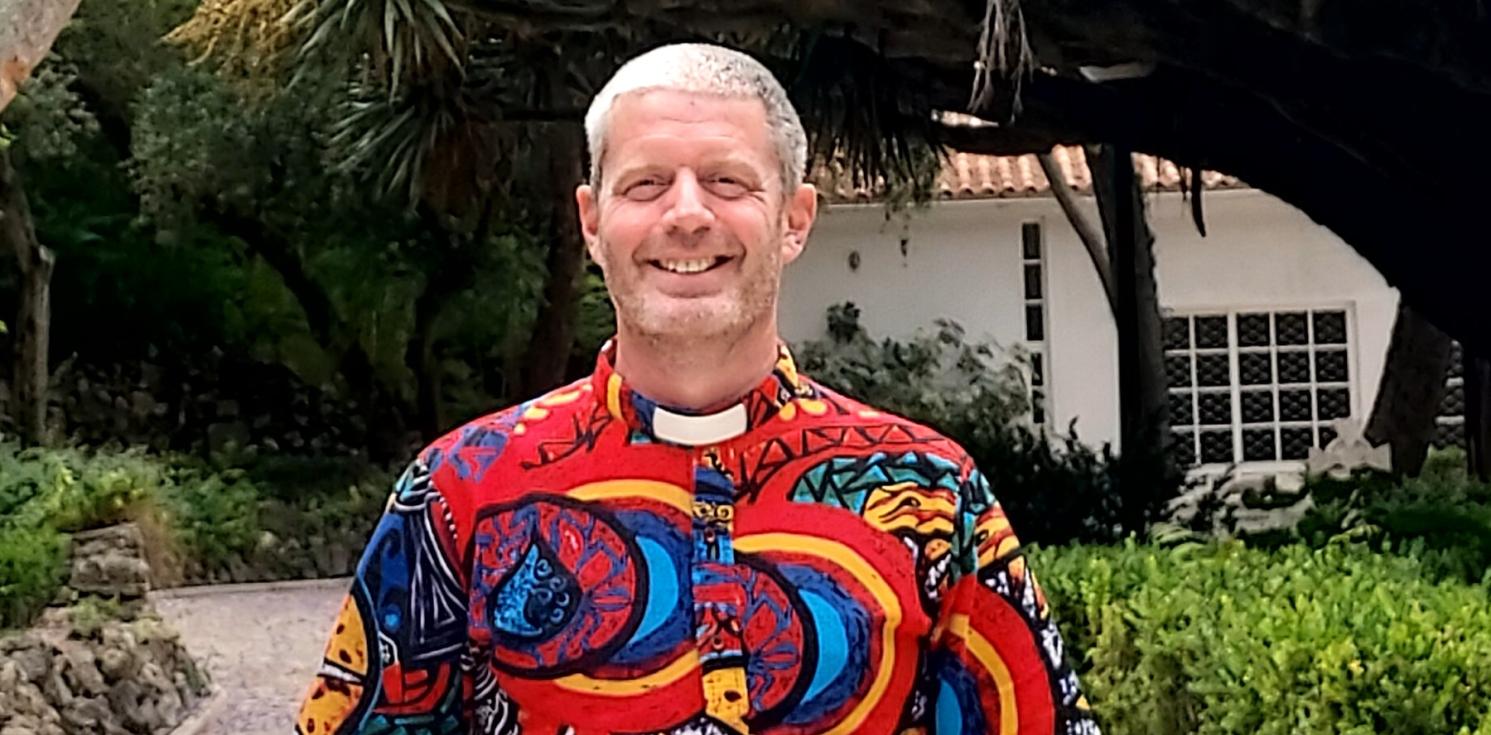 Revd Iain Bendrey, Associate Chaplain, St George & St Paul Lisbon is now the Diocese in Europe's Young Vocations Champion.  
He is very excited about the role, sharing:  
"Often I hear people say that young people are the future of the church.  
Well actually, that is not strictly true. Young people are as much a part of the church, across europe, as any adult. In fact what we really should be saying is that our young people are the future leaders of the church. Without our young people the church will struggle to survive. 
And it is the role of chaplaincies across the diocese in europe to nurture the spiritual growth of our young people, give then confidence to live out their faith where they live, study and socialise. To inspire them into being the future leaders that the church needs. 
And that is why the role of young vocation champion is so important to me. We need to be identifying those leaders at an early age, exploring where their gifts lie and encourage and support them in training and development. Be that through the ministry experience scheme, training for ordained ministry, or as important, training for lay ministry. 
In my role as young vocations champion i hope to work with chaplaincies, the DDO and vocations advisers to identify those young people between the ages of 18 & 30 who may have a calling to a form of licensed ministry with the diocese of worship. To talk with them, walk alongside them, encourage and discern how they might use their gifts to God´s glory in the church. 
Many of our chaplains come from overseas. With Brexit this causes huge pressure in relation to obtaining visas for UK based clergy and arranging for transfers to Europe.  
Wouldn't it be great if, in the future, many more vocations to the priesthood could come from within Europe itself, increasing the pool of clergy in the Church of England who have automatic right to live and work in europe, relieving the pressure on chaplaincies when it comes to making arrangements for appointees to get to Europe. The knowledge and experience that these young people would bring to their chaplaincies and to the diocese will be immense and really allow us to build God´s kingdom across Europe. 
Bishop David, commenting on this appointment, said: 
"We are truly blessed to welcome Iain to the post of Young Vocations Champion for the diocese. He comes with extensive experience in this task from another part of the Church of England and from his work in Lisbon is aware of the unique challenges and opportunities particular to nurturing vocations among the young people of this diocese in Europe. He is a keen networker which is essential in our scattered diocese and has clear gifts in communicating the joy of serving our Lord in His Church."