Thursday 14th April 2022
Ukraine Appeal Tops £250,000
News article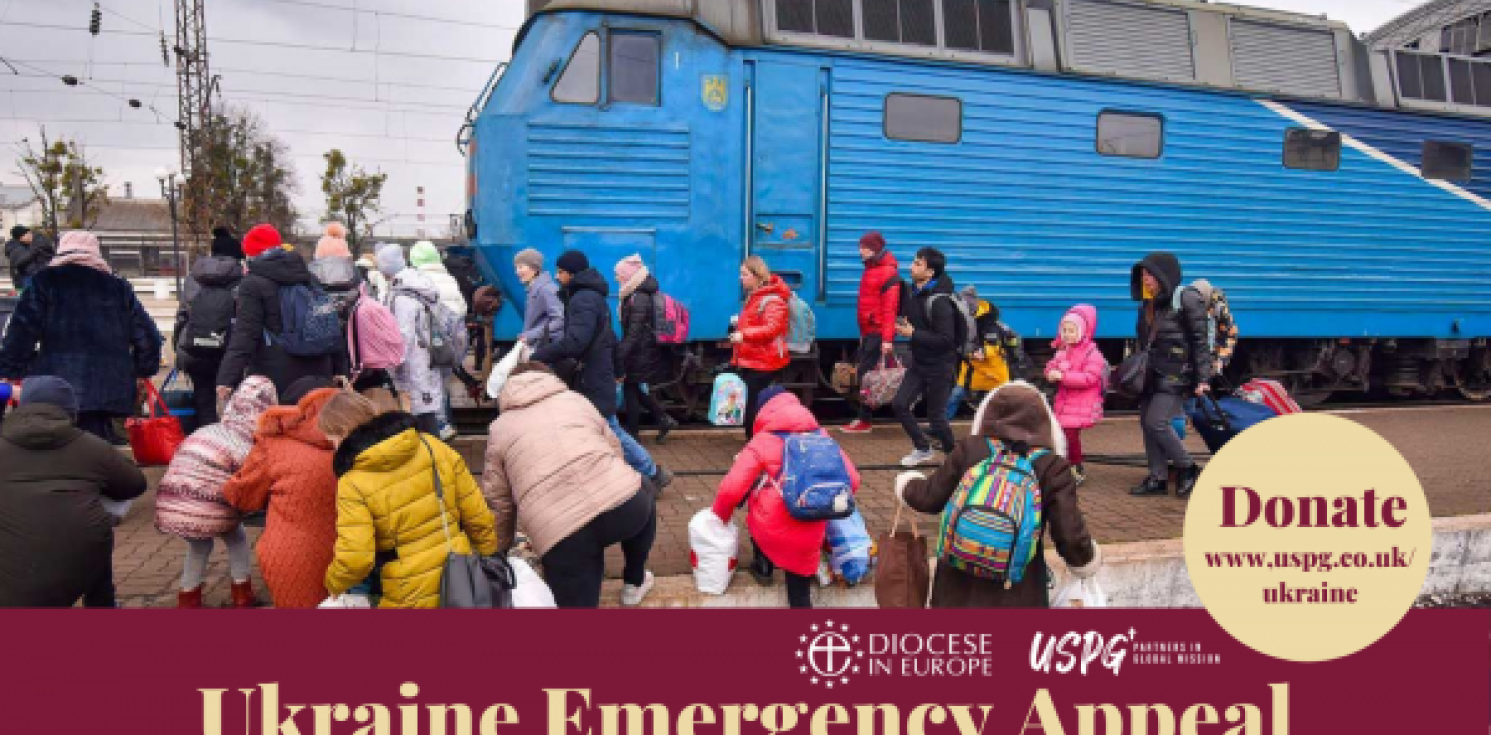 Latest figures show the Bishop's appeal for Ukraine has now raised more than £250,000 – with prayers still focused on peace as Easter approaches. Partnered with USPG, the Diocese in Europe is supporting emergency relief and long-term support for Ukrainian refugees and internally displaced persons through the appeal.  
Hundreds of people have been taking part in vigils held by the Diocese in Europe every Wednesday evening to pray for peace throughout the war. This week, more than 250 people across Europe and beyond joined together for a Holy Week Prayer Vigil for Peace in Ukraine. Bishop Robert led the service and Duncan Dormor, General Secretary at USPG, gave a reflection. Join in prayer and watch the service here. 
"I am humbled and delighted that our Lent and Easter Appeal for Ukraine has now raised over £250,000," said Bishop Robert. "This money will continue to be used for immediate disaster relief and is available for chaplaincies working with refugees. In addition, a portion of these funds will be available towards the longer-term project of rebuilding."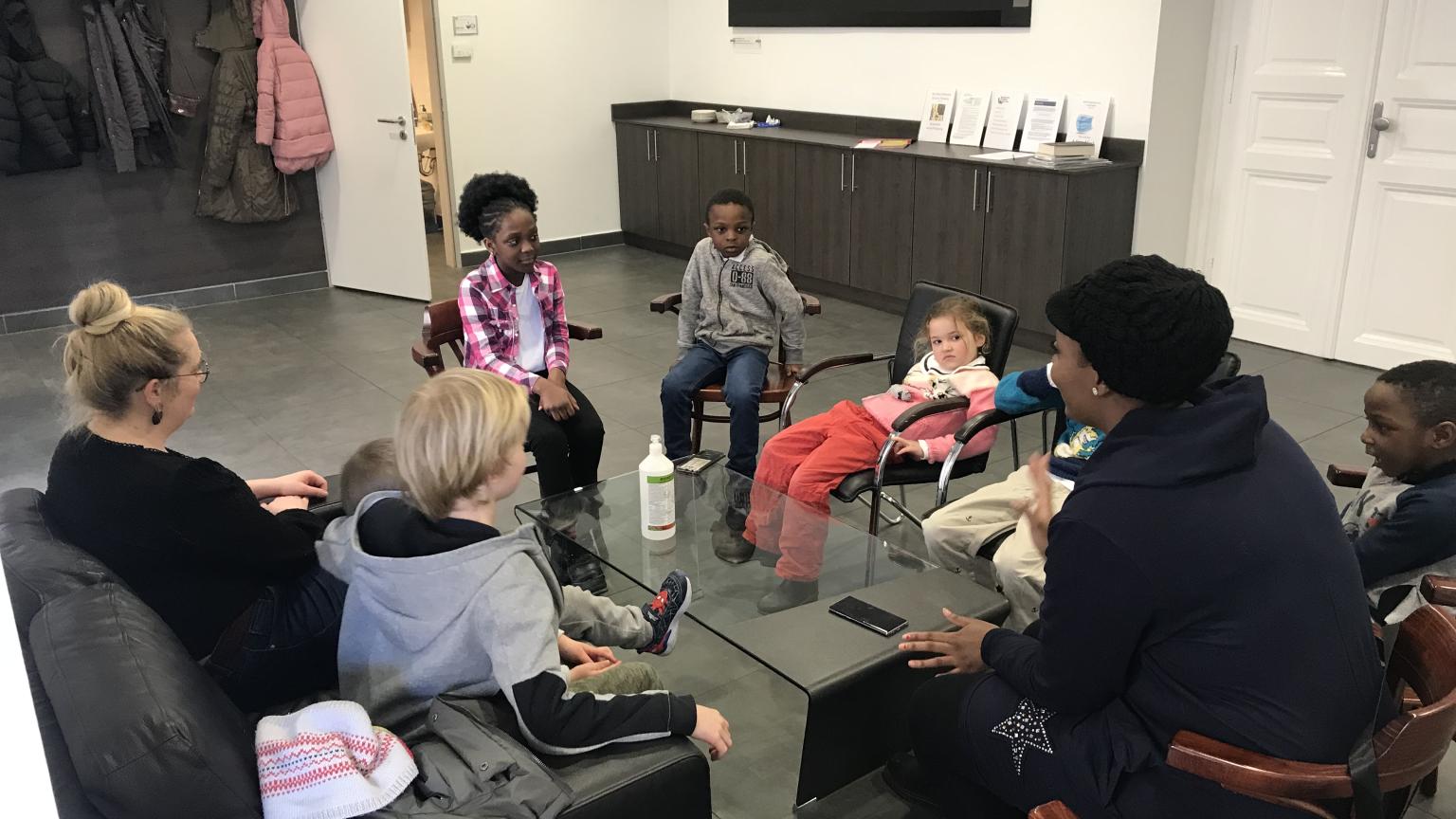 Since Russia invaded Ukraine on 24 February, more than 10 million people have lost their homes. Nearly 4.8 million people have fled the war to countries across Europe according to the United Nations High Commissioner for Refugees (UNHCR). A further 6.5 million people are internally displaced in Ukraine. Two in three children have been displaced report UNICEF. 
As the focus of the war switches to the east, more details have emerged on the murder and torture of Ukrainian civilians.  Plans for humanitarian corridors for Easter Saturday to help people reach safety have been halted as they are deemed too dangerous.  
"As I write these words, more military vehicles, artillery and troops continue to pour into Eastern Ukraine," continued Bishop Robert. "The Russian military campaign has so far left cities across the country in ruins, forced millions to flee from their homes and raised disturbing accounts of atrocities committed by soldiers. It is already clear that even in the best outcome, recovery from this conflict will be a huge undertaking." 
The Diocese in Europe has chaplaincies across Europe supporting refugees fleeing war. Partnered with organisations who have existing projects in Ukraine, the Diocese in Europe and USPG are supporting humanitarian relief, accommodation and socio-psychological care to those affected by war in Ukraine through their joint appeal. "I extend my warm and sincere thanks to all who have donated so generously towards this appeal," said Bishop Robert. 
In Hungary, the charity Next Step are providing meals and Saint Margaret's Anglican Church in Budapest have been able to find accommodation for refugees including a group of Nigerian medical students. Reverend David Brown has shared his experience of members from the chaplaincy in Poland helping at the railway station in the initial days of war, providing cash grants and the need for psychosocial care for refugees and volunteers. You can read more about how chaplaincies across Europe are supporting refugees in our latest edition of European Anglicans. 
Bergen Anglican Church in Norway have adapted services to make them more inclusive for Ukrainian refugees attending their Sunday services each week. The church building is situated 100 yards away from a hotel that is serving as a refugee centre for over 500 people who have fled Ukraine. You can hear more in this recent interview with Revd Kirk Weisz, Assistant Chaplain in Bergen. 
We have pledged to support Caritas with their longer term operation within Ukraine through the appeal. Caritas have nearly 1000 people on the ground in Ukraine, with more volunteers offering their time and skills as the war in Ukraine advances. Some Caritas staff have paid the ultimate price. It has emerged that two Caritas staff and five family members were killed in the Siege of Mariupol. Russian forces targeted a Caritas centre during a rocket attack.  
Through Caritas Ukraine, psychological support has been given to people traumatised by constant shelling and being forced to flee their homes. Humanitarian aid is being delivered to war zones in Eastern Ukraine, Kyiv and Central Ukraine. Food and hygiene packages have been delivered to internally displaced Ukrainian families. People hoping to reach the border in search of safe places have been offered transport.
"May we be reminded this Maundy Thursday that we too are called to roll up our sleeves and wash feet, to care for all we meet," said Archbishop of Canterbury, Justin Welby on Twitter today. "Where people are scared, fleeing and exhausted, may we lovingly try to wash away the dust and grime that cling to us in this broken human world." 
Calling for an Easter truce between Ukraine and Russia, Pope Francis tweeted on Palm Sunday, "Let the weapons be put down! Let the Easter truce begin. But not to provide more weapons and pick up the combat again – no! – a truce that will lead to peace, through real negotiation that is even disposed to some sacrifice for the good of the people". 
Would you like to pray and practically support people in Ukraine? You can donate to the Bishop's Lent and Easter Appeal, find prayers and read resources for the Ukraine crisis here.