Tuesday 13th December 2022
St Nicholas Helsinki embodies the symbolism of Christingle
Blog
Bishop David's blog posts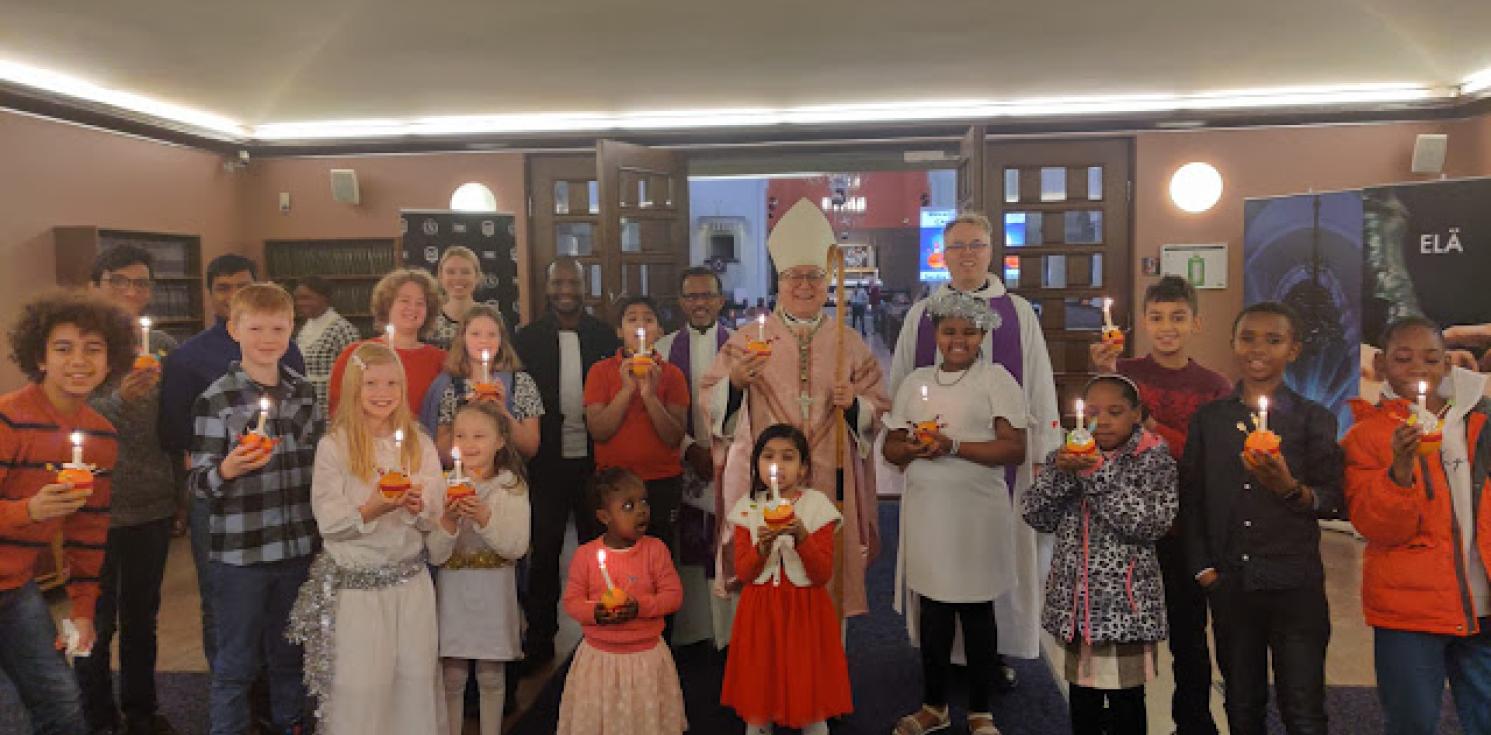 Taken from Bishop David's blog here.
The mass for the Third Sunday of Advent at St Nicholas, Helsinki, was an all-age eucharist, incorporating a nativity play for the Liturgy of the Word, and after the communion of the people, Christingles!
Most Anglicans know about Christingles, a custom which originated in Germany in the 1700s. At St Nicholas's the symbolism of the Christingle itself, the orange representing the world, and the red ribbon the love of Christ which embraces the world and her peoples, came alive as the children of the chaplaincy had links to every continent on the planet. Together and with great joy, (suitable for Gaudete Sunday!) they bore witness to Christ, the Light of the World.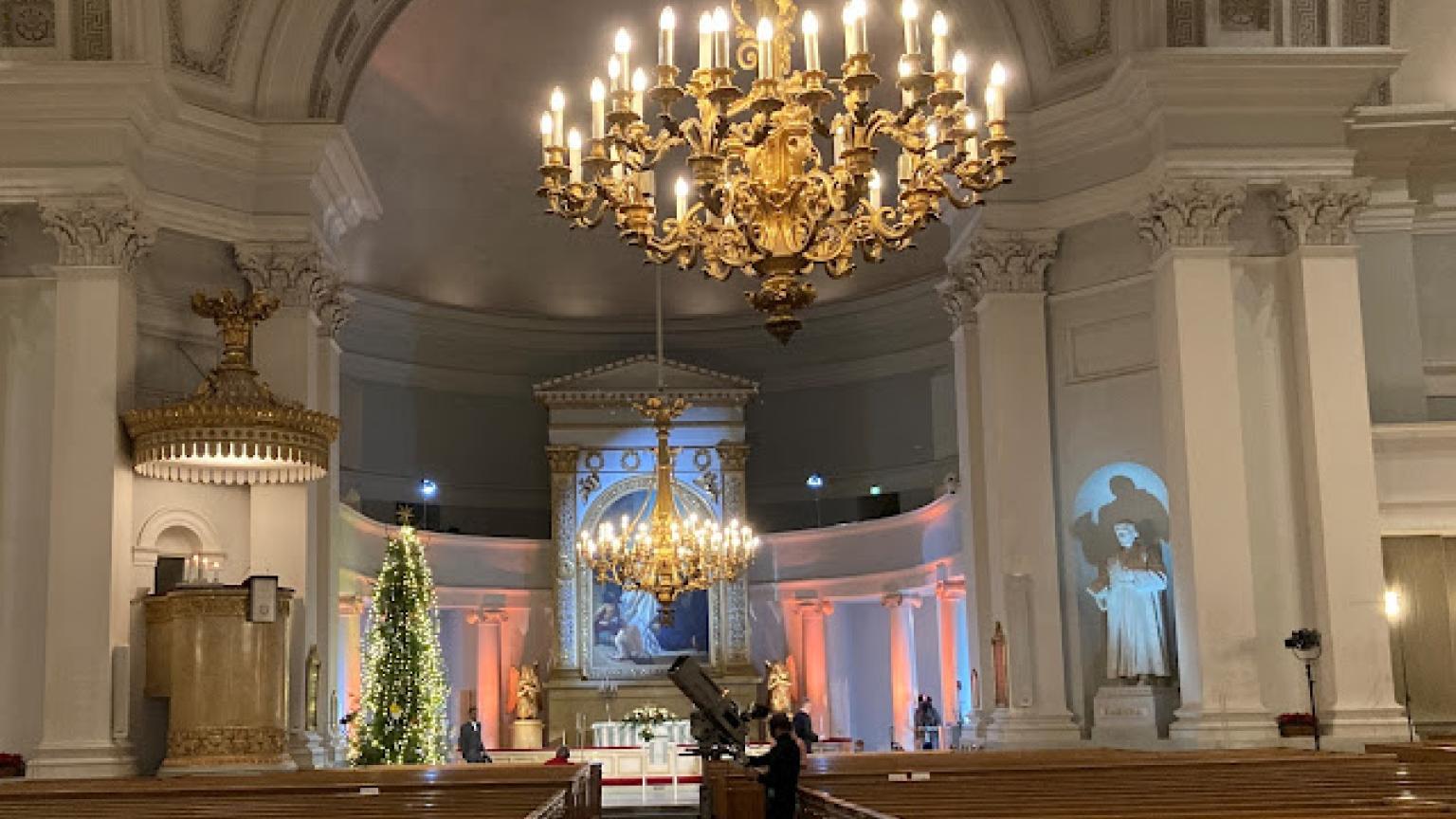 The next day, the Chaplain, Fr Tuomas Mäkipää, was equally busy, as the Chaplaincy's annual Service of Nine Lessons and Carols held in the (Lutheran) Cathedral was this year to be recorded for broadcast on Finnish State Television this coming Sunday.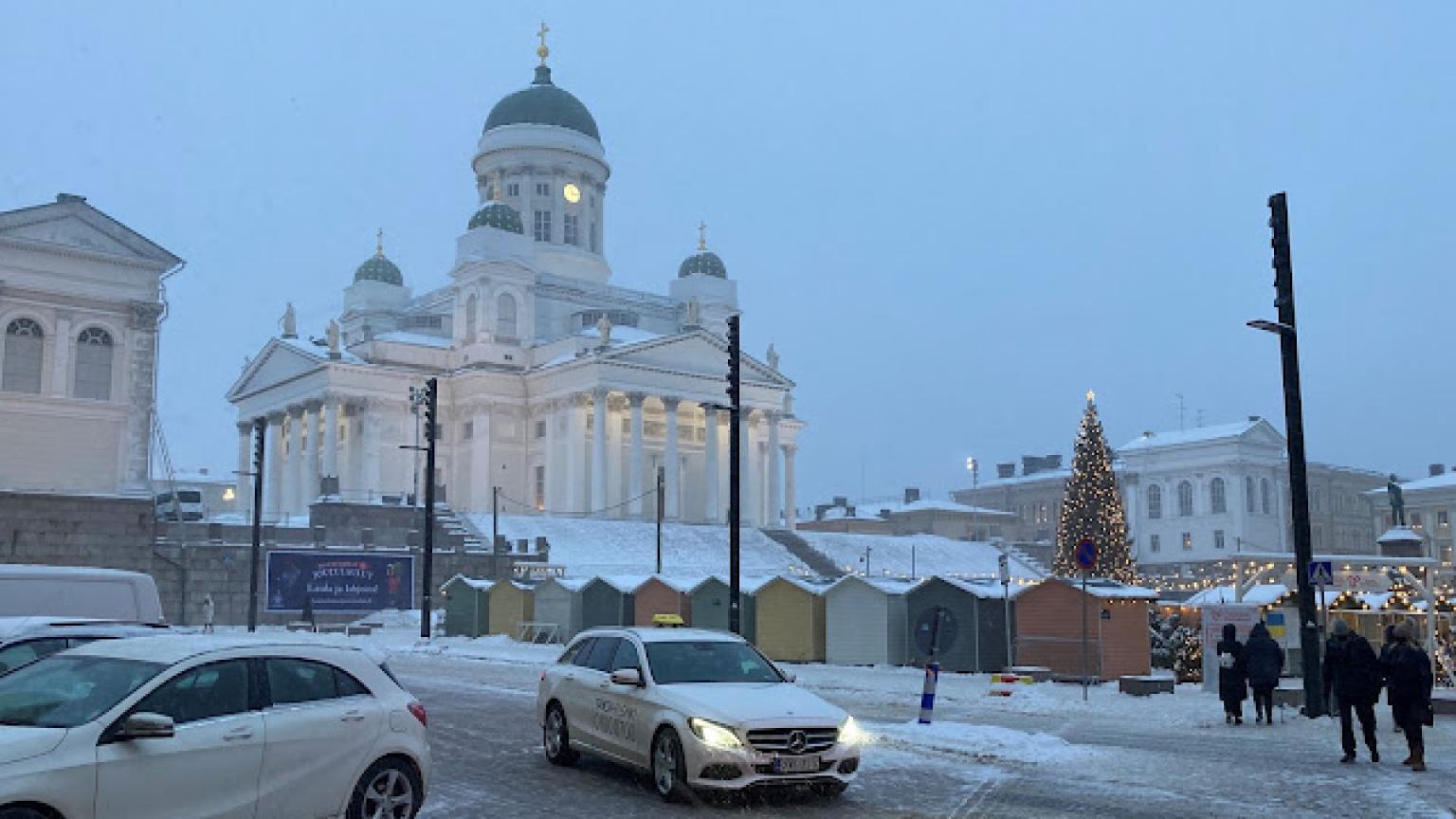 The Cathedral which holds well over a thousand people was quite full, which was very encouraging as the service itself took place in the midst of one of the worst blizzards Helsinki had seen for years. Fr Tuomas had made sure that a wide cross-section of the parish were given key parts, from members of the youth group, to senior members who have supported the Chaplaincy for decades.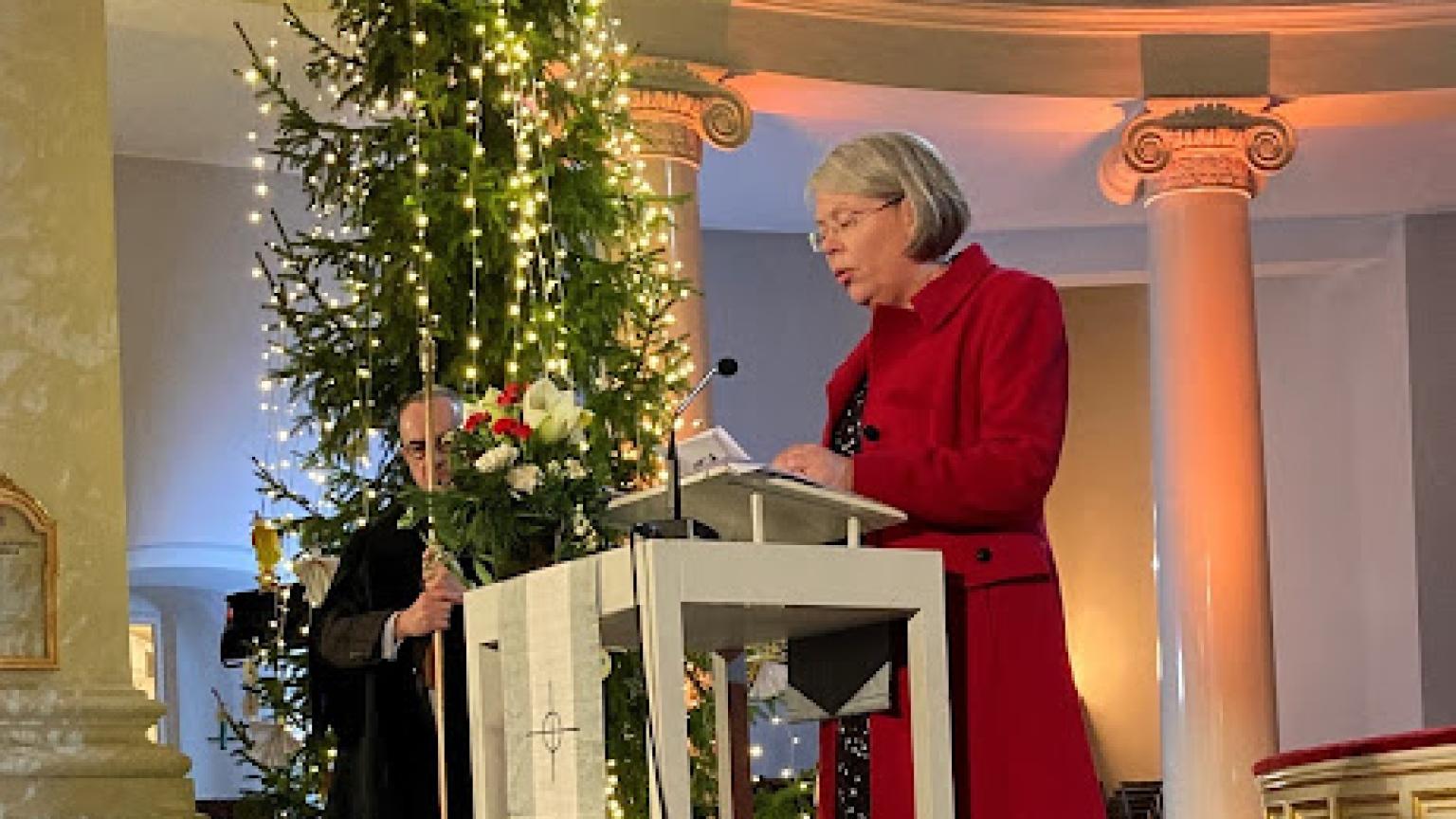 While the order of service was the traditional one, some parts were in Finnish, including the 8th lesson read in excellent Finnish by HE Mrs Theresa Bubbear, the UK Ambassador to Finland.