Wednesday 8th March 2023
The Revd Canon Smitha Prasadam, Chaplain of St Albans, Copenhagen to be next Bishop of Huddersfield
News article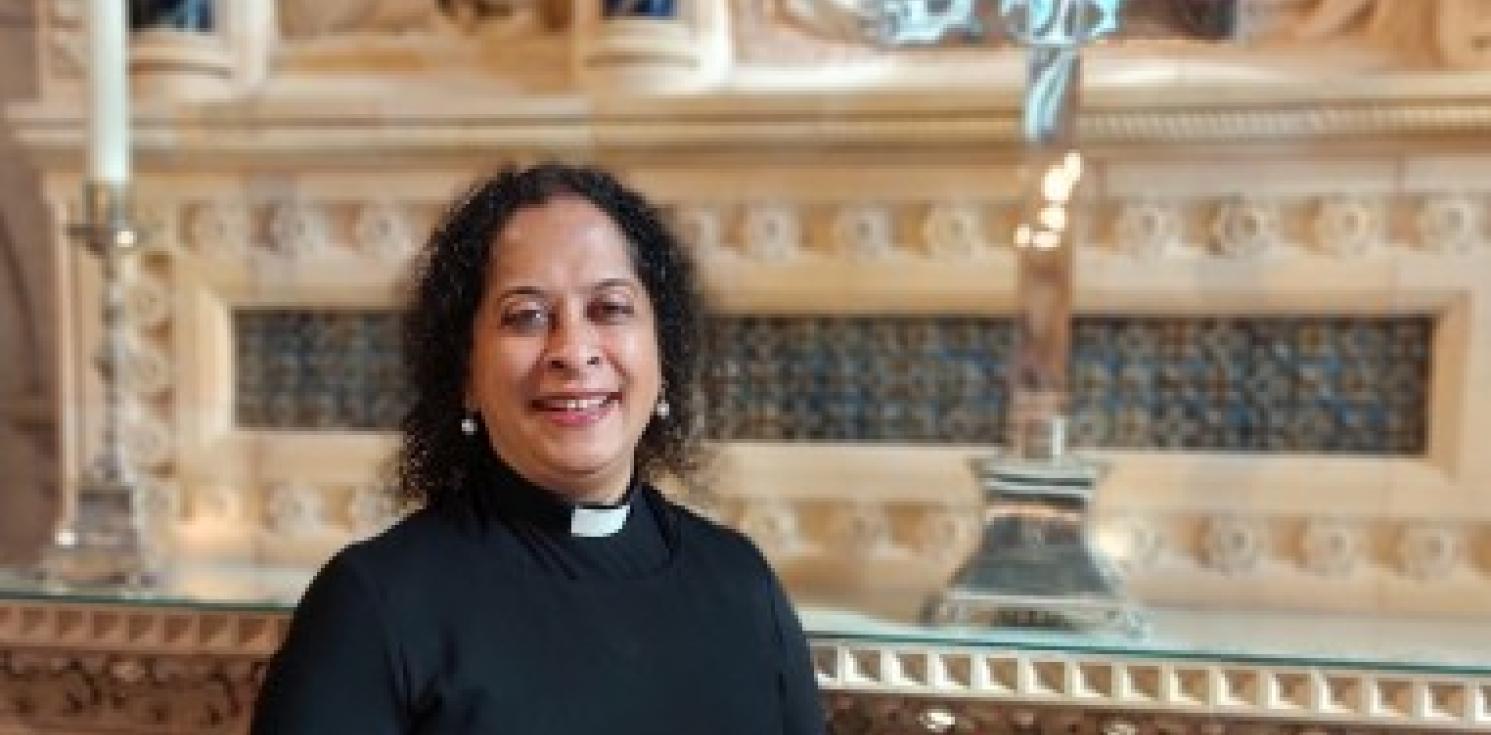 The Revd Canon Smitha Prasadam, currently Chaplain of St Albans, Copenhagen will take up the role of Bishop of Huddersfield, Downing Street announced this morning. 
Her appointment as an Area Bishop in the Anglican Diocese of Leeds marks a return to Yorkshire for Smitha, who once studied English Literature and Linguistics at the College of Ripon and York St John, (University of Leeds). 
"I can't wait to start meeting people in Yorkshire again," said Smitha, who has served the Anglican Church in Denmark since 2018. "This is where I came as a student and began my journey so it holds a special place in my heart. I'm looking forward to working together with parishes, clergy and community throughout Kirklees and Calderdale to encourage people in confident discipleship and relish the thought  of embracing cultural, educational, commercial and inter-faith partners so we can support this wonderful place and its people in common cause." 
Bishop David Hamid, said: "Smitha is a gifted, creative and prayerful priest. During her time in St Alban's Copenhagen, the congregation has become one of the best attended of any church in the Danish capital. In the wider diocese she has led us in the formulation and the implementation of our Racial Justice policy, Breathing Life, and has given care and guidance to people exploring vocation to lay and ordained ministry. Last June she was elected chair of the House of Clergy of our Diocesan Synod. She is also a member of General Synod. She has a warm and sensitive pastoral heart, with outstanding cross-cultural experience which will serve her well in her episcopal ministry. It is a joy for me to know that soon she will be a colleague bishop".