Friday 18th February 2022
Prayers for Peace in Ukraine
News article
Amid the current tensions between Russia and Ukraine, and widespread diplomatic efforts towards de-escalating the situation, Bishop Robert has led prayers for peace, echoed by the Archbishops of Canterbury and York.
On Monday, Bishop Robert tweeted:
"At a time of international crisis, please join me in praying fervently for peace in Ukraine and especially for the wellbeing of our little Anglican community of Christ Church Kyiv (which meets in the German Evangelical Church of St. Catherine's)."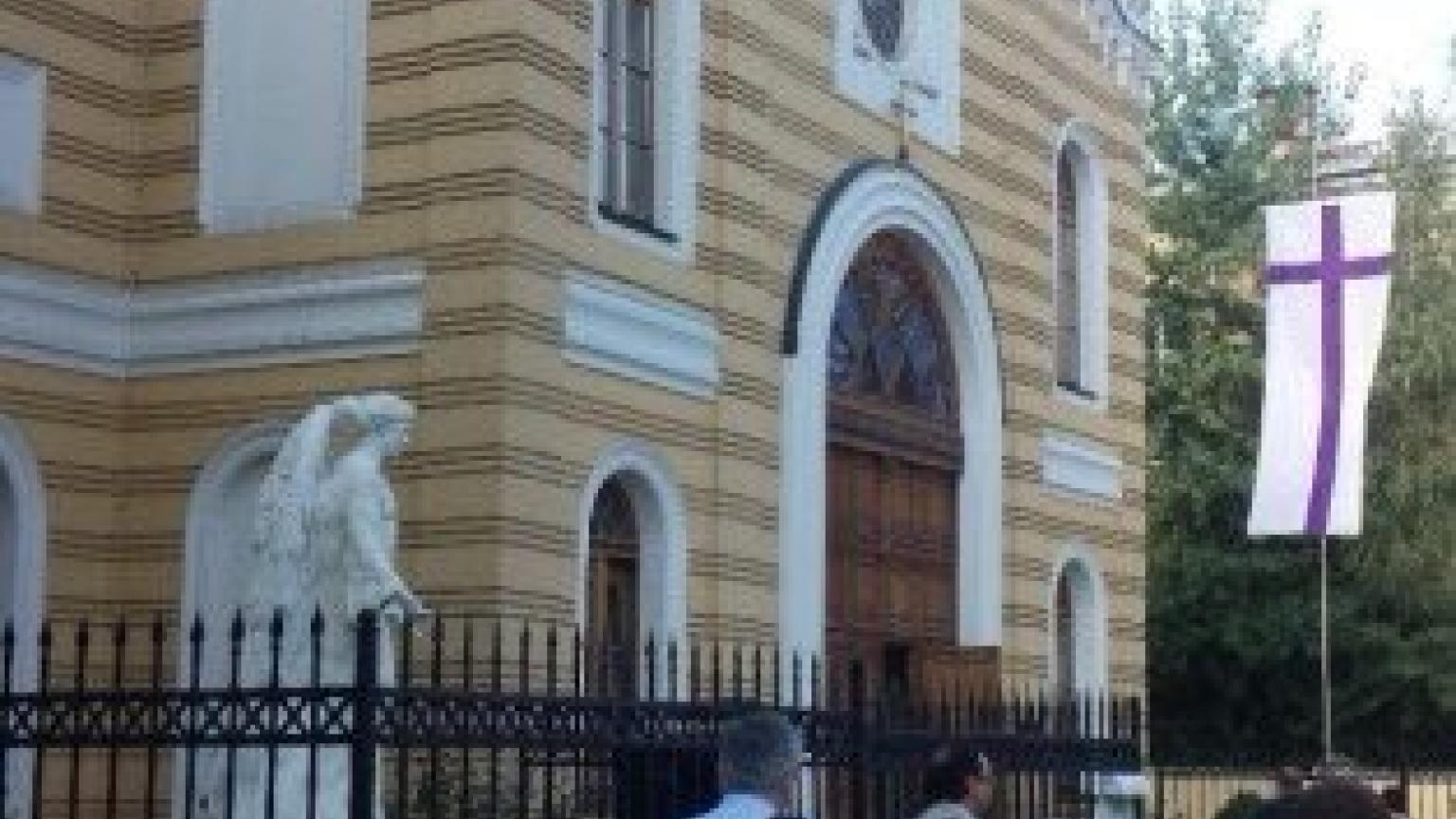 The Conference of European Churches (CEC) which represents 114 churches across the continent has offered prayers at this time. CEC General Secretary Dr Jørgen Skov Sørensen said "the role of churches is to offer hope. Prayer offers hope. Therefore, we pray for peace in Ukraine, thinking of all communities, who can directly get affected by the armed conflict."
The Revd Canon Malcolm Rogers, Anglican Chaplain at St Andrew's, Moscow, the Archbishop of Canterbury's senior representative to the Russian Orthodox Church, and Area Dean in the Diocese in Europe covering Russia and Ukraine, was interviewed by Church Times this week about the current situation. Malcolm commented that there had been a "very odd disparity" in reporting the current war scare, and that the evacuation of embassies had added to the "enormous stress and pressure" facing local Christians. 
"While the Western media have talked constantly of inevitable conflict, Russia's state-controlled press has portrayed this as Western warmongering, and hasn't prepared people for war at all," he said. 
He added: "I think Russophobia has had a big role, and the Russian authorities have played on this. Many congregation members have mixed Russian-Ukrainian identities, and the real tragedy has been with separated families unable to cross the border. I'm just longing for people to see each other again — for trust and respect to overcome fear and suspicion." 
The Anglican community in Kyiv meets for worship on Sunday afternoons, as well as Bible study.  Church warden, Christina Laschenko was also interviewed by Church Times this week.  She compared the situation in 2014 following the annexation by Russia of the Crimean Peninsula, and now.  Christina sounded a note of "cautious optimism" commenting "…we're better prepared and more confident - even though we still don't know what to expect." 
Christina added: "What we really need in Kyiv is a long-term permanent Anglican priest, as we have not had one for 14 years." 
You can read more on the Church of England website in a feature piece on our Christ Church, Kyiv congregation
The Church of England nationally has also this week shared a prayer for the peace of the world with hashtags #UkraineCrisis and #PrayforUkraine.