Monday 9th January 2023
How Budapest is helping Ukrainians fleeing war
News article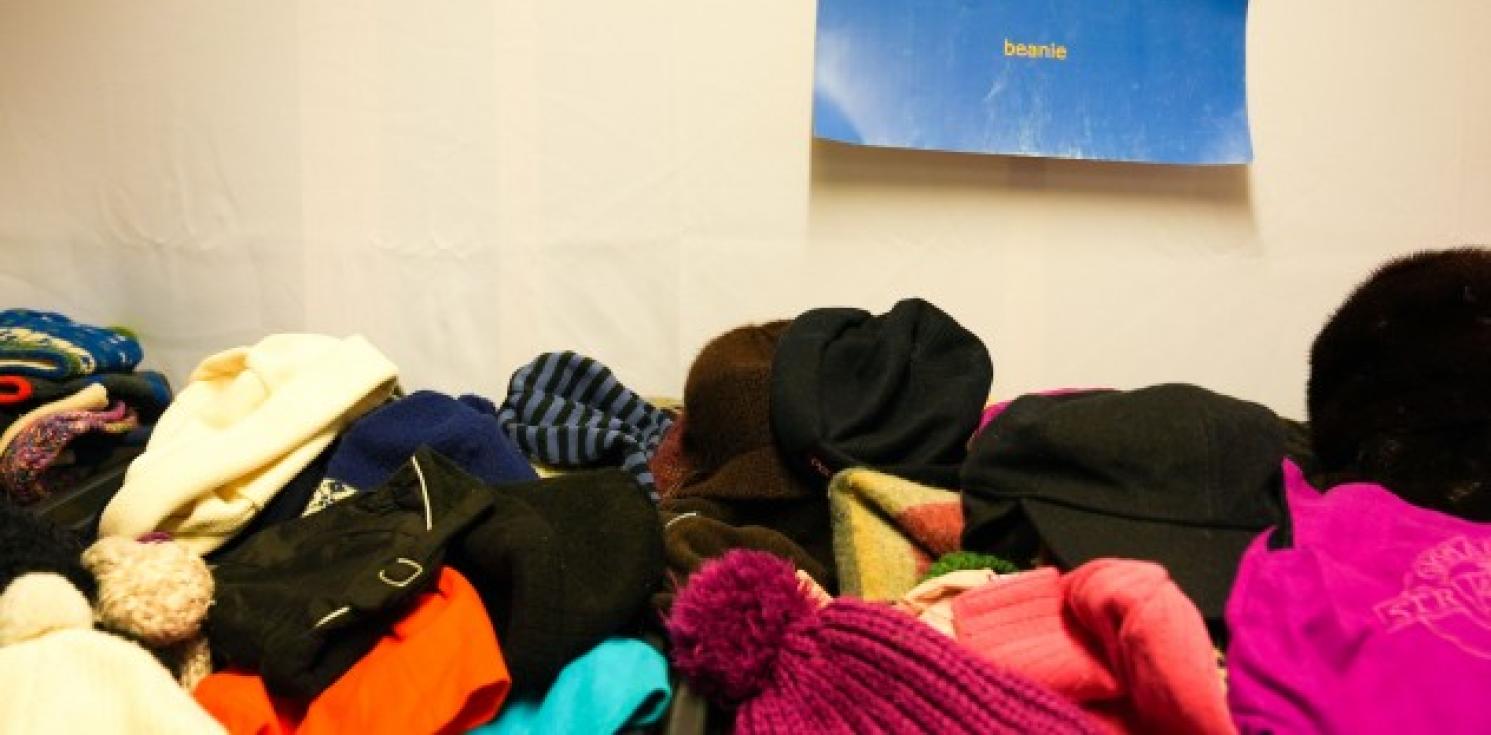 Our Digital Communications Officer, Amber Jackson, and former USPG trustee Patrick Comerford are visiting Hungary and Finland to see how Anglican chaplaincies are supporting Ukrainians refugees with funds from their joint appeal. Patrick is writing regular blogs. In this extract, he describes visits to two projects in Budapest:
This year the Feast of the Epiphany in the Western Church coincided with the Ukrainian Orthodox celebrations of Christmas Eve. The children at the Ukrainian Space daycare programme in the heart of Budapest marked the occasion with a nativity puppet show that began with the story of the Three Kings from the East following the star to Bethlehem.
Ukrainian Space offers schooling in Ukrainian to about 20 children between the ages of eight and 16. The project has also been providing parental networking opportunities, psychological counselling, and language tuition for all ages in Hungarian, English and other Western languages. A collection of paintings on the walls illustrates the horrors of war the children have witnessed, but also depict their hope for the future.
The project has received grants from the joint Diocese in Europe-USPG Ukraine appeal launched last spring.
Ukrainian Space Director, Vladimir Pukish, explains that the needs of schoolchildren were identified immediately as Ukrainian refugees began to pour into Hungary when Russia invaded Ukraine. Now most of the children attend Hungarian schools in the morning and keep up with their Ukrainian education through online facilities. The project helps them to integrate into local schools.
Father Frank Hegedus, Chaplain at St Margaret's in Budapest, says grants channelled through the chaplaincy have also provided food and drinks for children and parents during regular breaks and given the children opportunities for museum visits. Grants have also helped meet staff costs, psychological support and even pet therapy.
Earlier we visited Menedékház, a refuge for homeless families with children which housed in a former army barracks half an hour from the city centre. It was working with local elderly, disabled and homeless people when war broke out.
The head of staff, Ákos Surányi, who showed us around the facilities, says Menedékház was expecting a large number of refugee families and children when Russia invaded Ukraine and was well-prepared to help.
Within weeks, Menedékház was coping with the first wave of refugees from Eastern Ukraine. They included both ethnic Ukrainians and Russian-speaking refugees from Donbas and Donetsk itself. Doctors, nurses, teachers and other professionals volunteered their expertise, and local people donated hampers and food.
Sadly, Menedékház is facing closure. The war has brought spiraling fuel costs and rapidly rising insurance bills. The war has also played havoc with Hungary's inflation, and the foundation is facing increasing rent demands. The Ukrainian refugees have now moved on, but the foundation is continuing its projects with homeless families, disabled people and marginalised teenage boys from deprived areas of Budapest.
I asked how many Ukrainian families hoped to go home when the war ends. 'They have nothing to go back for,' Father Frank explains, with sadness in his eyes. 'They have lost not just their homes, but their entire towns and cities.'
Revd Canon Professor Patrick Comerford.
You can read his full blogs at www.patrickcomerford.com