Wednesday 2nd November 2022
Essential and exciting work – meet Bishop Robert's new EU advisor
News article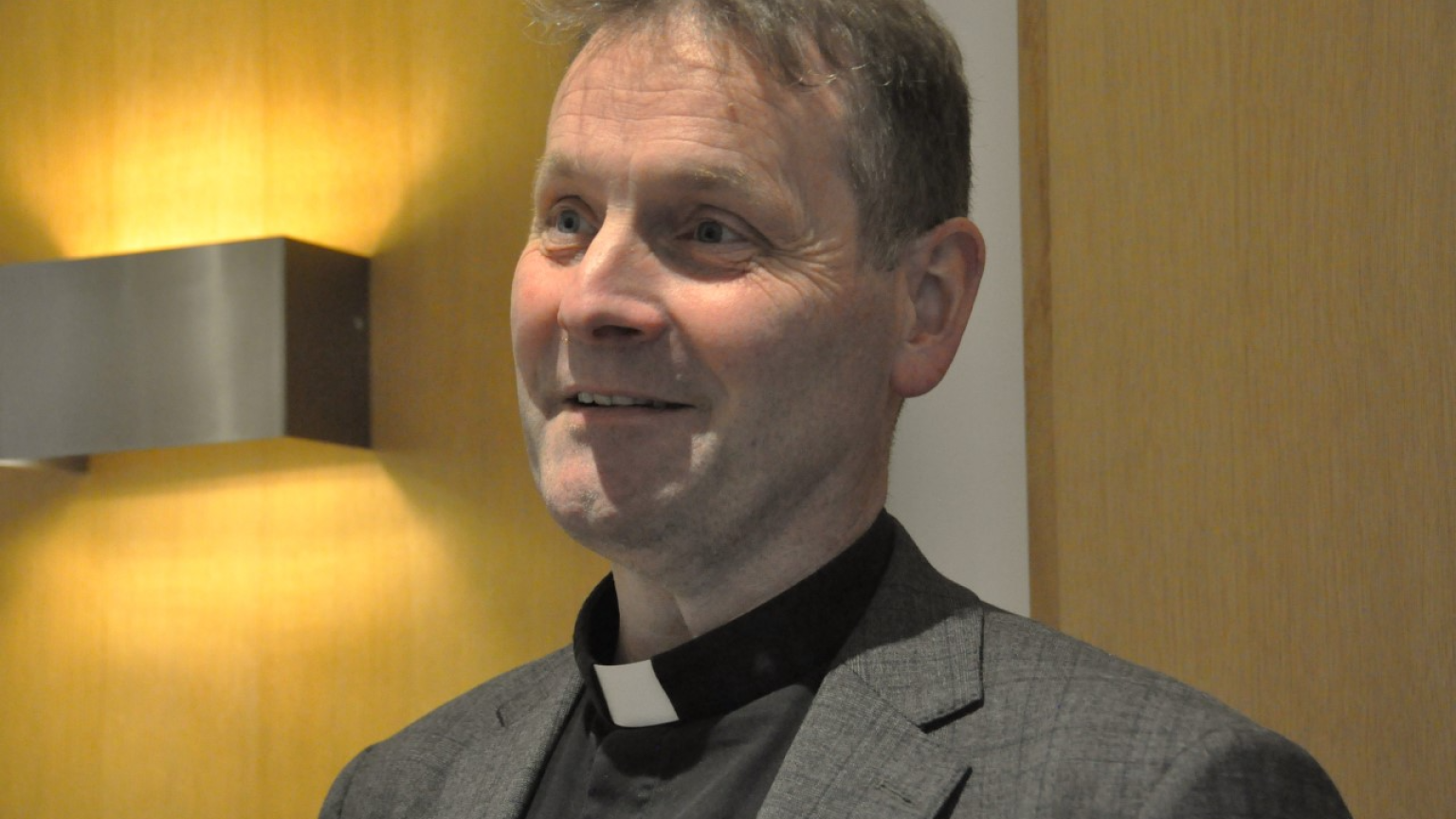 The UK might have left the European Union, but the Church of England is still very much a part of European life. So says Revd Canon Dr Jack McDonald, who has just been appointed Bishop Robert's Advisor on EU Affairs – a role he is relishing.
'I am so enthused by it,' he says. 'I see it as essential and exciting work. The state of relations between the UK and the EU are suboptimal at the moment but it is important to stress that the Church of England is still here, whatever happens politically.'
Jack's brief is to assist Bishop Robert in his role as the Archbishop of Canterbury's permanent representative to the European Institutions.
"I liaise with EU bodies and ecumenical partners,' he explains. 'I write briefings and conduct academic research which will help Bishop Robert (and via him other Church of England and Anglican Communion bishops) represent the Archbishop to the EU and Council of Europe. Bishop Robert has the largest diocese in the Communion and he relies on staff to do research and preparatory work for him, so that he is fully prepared for his European Institutions role.'
The post is part time and Jack is still refining his precise job description. He is quick to stress that working ecumenically will be an important part of it.
'We work in tandem with our European partners,' he says. 'For example, I will meet regularly with the Conference of European Churches, which is based across the road from the European Commission and also with COMECE, the Roman Catholic bishops in Europe.' A meeting with the EKD to discuss migration is planned and Jack also hopes to develop a closer relationship with the European diplomatic service.
Jack succeeds Damian Thwaites who carried out the role as part of his brief as Communications Director until he left earlier this year. The briefest of glances at Jack's CV would explain why Bishop Robert offered him the job. He already serves a chaplain-president of the Anglican Central Committee in Belgium, a Napoleonic post which acts as the interface between the Belgian State and the Church of England and The Episcopal Church. He is also canon theologian at Holy Trinity Brussels. And he holds the chair in history at the Protestant Faculty in Brussels and lectures too in Leuven. 'This mixture of church diplomacy and education suits me down to the ground,' he says. 'The new role is a natural extension of the work I am already doing in the UK and the Kingdom of Belgium – but it is taking it to another level.'
Looking ahead, Jack is passionate that the Church's voice is heard on a range of issues such as migration and tackling poverty.
'Like everyone else in the diocese, I hope and pray for warm, constructive and dynamic relations between the EU and the UK,' he says. 'I'll try my level best to ensure that Bishop Robert has the tools to further dialogue and action which will help the people of our diocese and further the cause of Christ's kingdom.'