Church
Redon, Brittany part of Christ Church Brittany
Location
St. Charles Eglise
10 Avenue Gaston Sebilleau
Redon
35600
France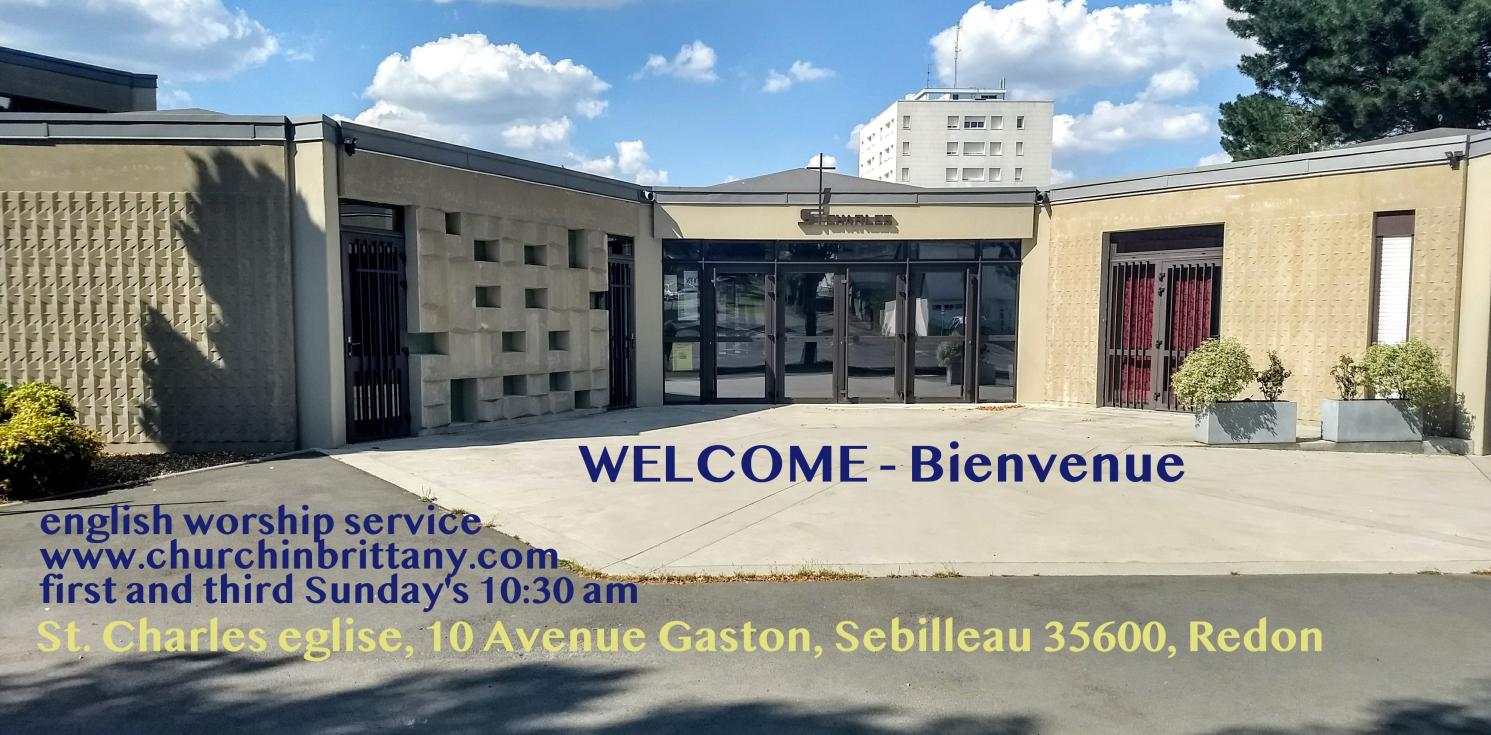 The Redon congregation meet twice a month at 10.30 for services in English.
The congregation is made up of families with teenagers and a number of retired members of various nationalities.
Services are on the 2nd and 4th Sundays, and we are temporarily holding our services in the Chapel at the Centre Hospitalier, 8 Rue Etienne Gascon, 35600 Redon, whilst work is being carried out at the main parish church, which in turn has affected our normal place of worship in Eglise St Charles, 10 Avenue Gaston Sebilleau, Redon. One service is usually Holy Communion, led by the Chaplain, and the other a more informal service of Prayer and Praise, led by a Lay Reader or Worship Leader.
Regular Bible Studies/Prayer meetings have been held in the homes of church members.
Further details and directions to our worship centre can be obtained from the assistant warden:
Isobel: tel: 0664957676
or Alan: tel: 0241944013
Please check the Church Services page for up to date information on services.
Share
Find us
47.659633086242, -2.0766354932537
Upcoming events
Sunday 8 October 2023, 10:30
Word and Worship