Church
Holy Cross Anglican Church Palermo
Location
Via Mariano Stabile 118b
Palermo
90139
Italy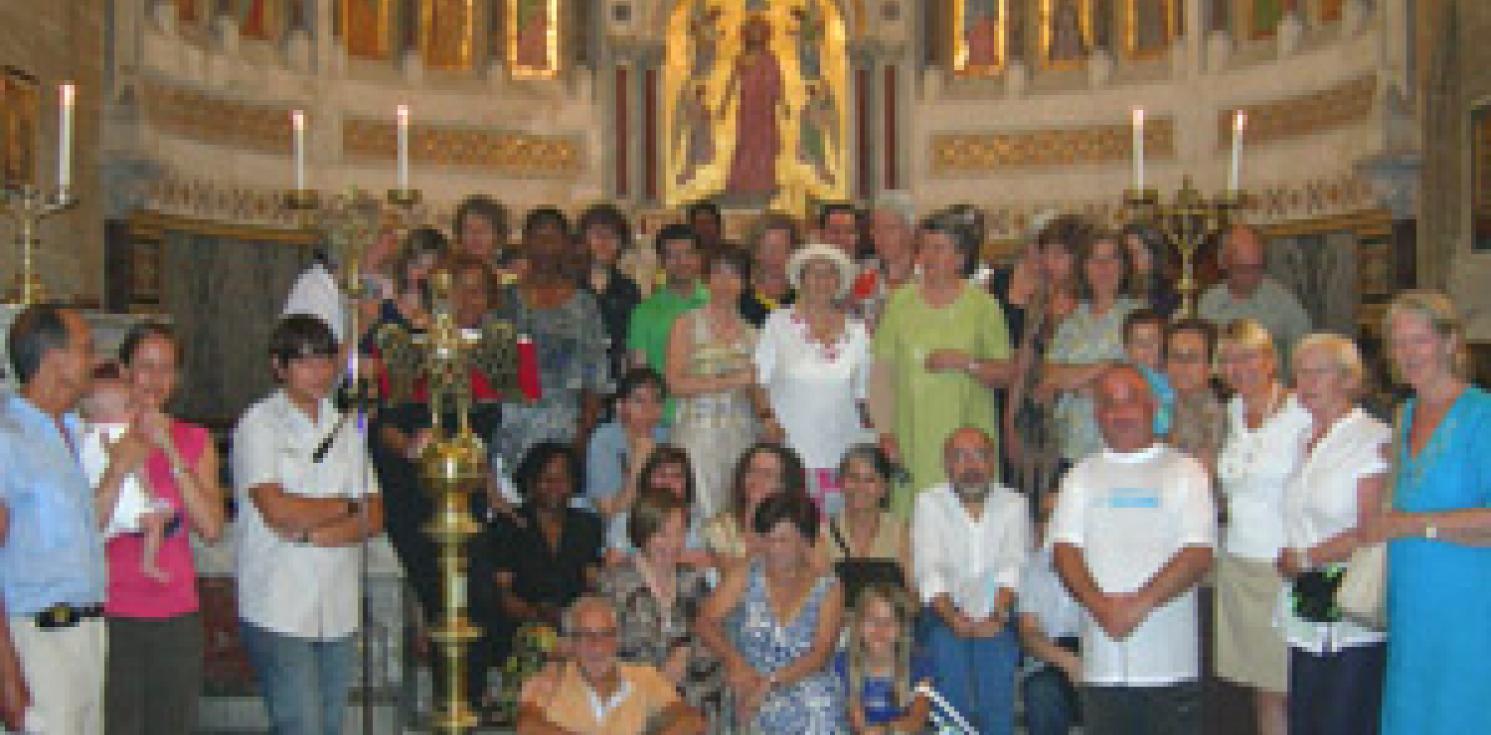 WELCOME TO HOLY CROSS
We are an open-hearted community of Christians brought together by a shared love of Jesus, a desire to worship and grow in Christ, and for friendly fellowship and mutual support and encouragement.
Our church is an Anglican chaplaincy in the Diocese in Europe, part of the The Church of England. Our services are held principally in English (with some Italian) and our members come from around the world. Some members are cradle Anglicans, and many come from other church backgrounds. We regularly have visitors who are with us just while working or studying in Palermo, or on vacation in Sicily.
​We believe that it is through worship, learning, belonging, and the practices of prayer and reading Scripture that we become more deeply aware of who God is, and of our own being. This encounter and union with God through Word and Sacrament changes us. We become light and salt in the world and are more loving towards our neighbours. Our final hope is eternal life in God, a life we begin to participate in even now.
​Whether you are seeking answers to life's questions, a doubter, a life-long Christian, single or remarried, part of the LGBTQ+ community, an immigrant, a Panormita/o, or a tourist, you are welcome in the Holy Cross family. 
"Holy Cross Anglican Church is committed to the safeguarding of children, young people and adults. We follow the House of Bishops guidance and policies and have our own Parish Safeguarding Officer(s), PSOs. The Diocese of Europe's safeguarding pages contain vital links and information including contacts for the Diocesan Safeguarding Advisor (DSA) who advise our PSOs. If you are concerned that a child or adult has been harmed or may be at risk of harm please contact the DSA. If you have immediate concerns about the safety of someone, please contact the police and your local authority Children or Adults Services."
Share
Find us
Upcoming events
Sunday 1 October 2023, 10:30
Holy Communion Worship Service
Wednesday 4 October 2023, 09:30
Midweek Communion