Church
Christ Church Brittany, Ploërmel
Location
14 rue Général Dubreton
PLOERMEL
56800
France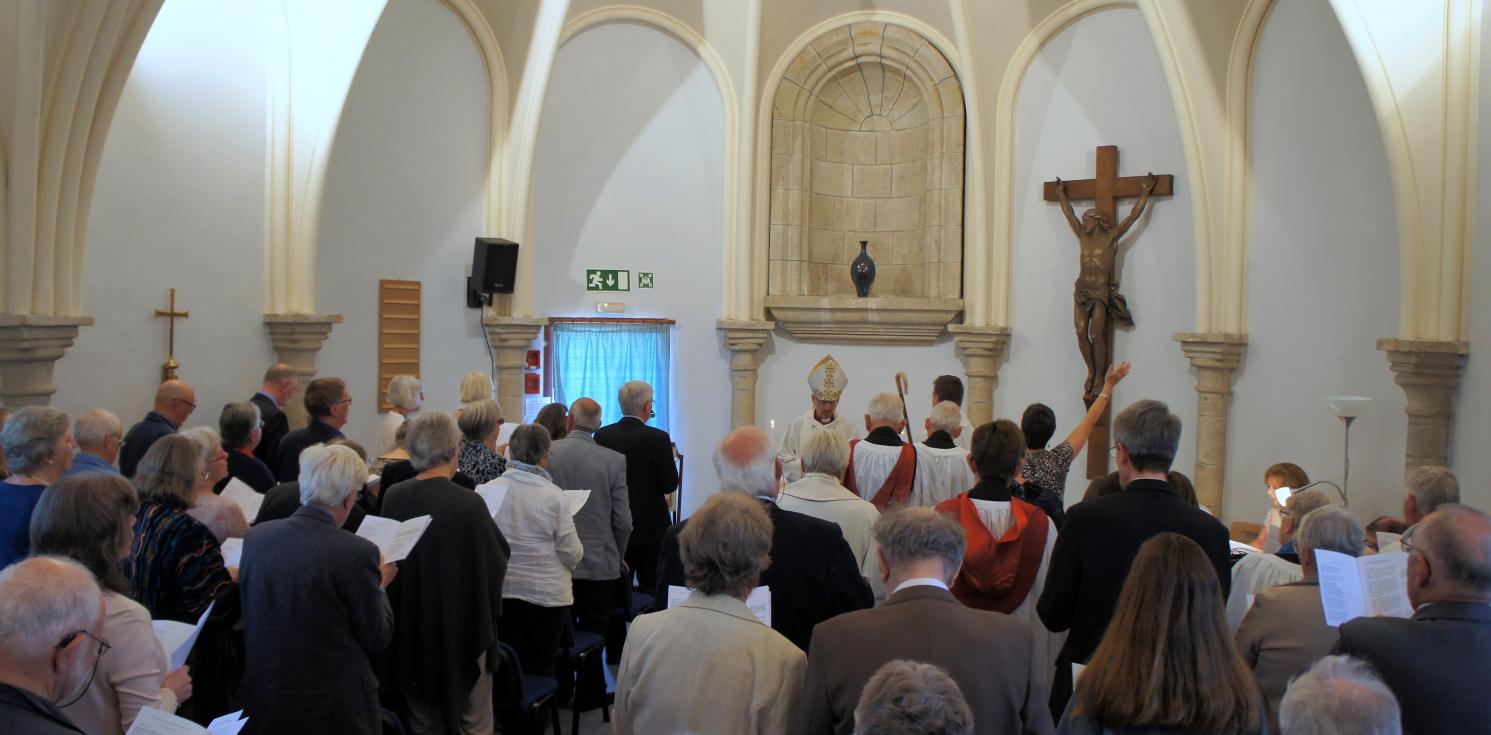 Christ Church Brittany, 14 Rue Général Dubreton 56800 Ploërmel
Our main worship is at 11am each Sunday.
We have regular worship and social activities in Ploermel, Redon, Rostrenen and Huelgoat. We are used to giving a warm welcome to visitors and hope to see you soon.
Christ Church is located in a chapel building which stands on the corner of Rue Général Dubreton and Avenue de Guiborg. The building is a few minutes walk from the centre of Ploërmel on the road towards Vannes (N166). Parking is available on the main road running past the chapel or in the car park in the Place de Mairie, which is just a couple of minutes walk away.
Our library is open Friday and Sunday mornings
La Source Community Choir meets Friday mornings, Social events take place regularly
Our services and activities are now and always have been open to folks of any race, age, gender, nationality, political views or sexual orientation. This radical welcome is part of our core belief as Christians and is fully in line with Church of England policy. All people are welcome but we do not approve all lifestyles as consistent with Christian values.
"For I was hungry and you gave me food, I was thirsty and you gave me drink, I was a stranger and you welcomed me, I was naked and you clothed me, I was sick and you visited me, I was in prison and you came to me." Matthew 25:35-36 
Share
Find us
Upcoming events
Sunday 1 October 2023, 11:00
Ploermel 11:00am