Church
All Saints Church, Puerto de la Cruz, North Tenerife
Location
Carretera Taoro 29
Puerto De La Cruz
Santa Cruz de Tenerife
38400
Spain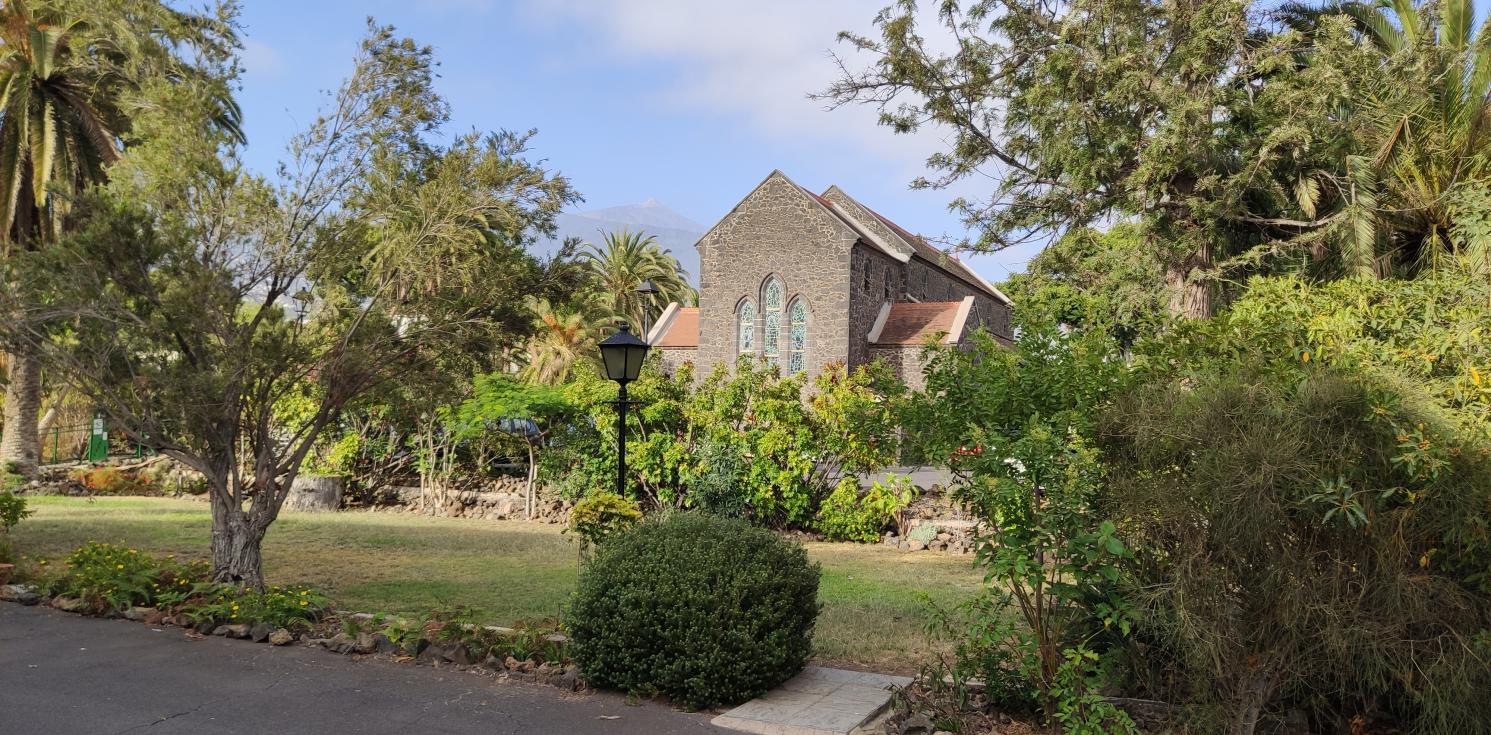 Welcome to All Saints'!  Our church has been ministering to English-speaking people in the north of Tenerife since the late 19th Century.  Our beautiful Victorian Gothic church was built in the early 1890s, in the midst of Parque Taoro, a quiet, secluded and peaceful part of the city.
Our main Sung Eucharist service is on Sunday at 11:00am, and members of all denominations are welcome to receive Communion during the service. Our congregation usually consists of long-term residents, tourists and other visitors. After the service, cold drinks and snacks are available in the Parsonage Garden, behind the church - just follow the crowd!
If you are not here on a Sunday, we have a quiet Holy Communion service on Wednesday mornings at 10am, followed by Bible Study, and Prayer Group.

Share
Find us
Upcoming events
Wednesday 27 September 2023, 10:00
Holy Communion
Sunday 1 October 2023, 11:00
Sung Eucharist
Sunday 1 October 2023, 17:00
German Lutheran Church Service